Thursday, June 18, 2020
Avoiding universality, again
The DACA decision again avoided the scope-of-injunction issue and the propriety of universal/non-particularized injunctions, in a clever way. The Court consolidated three cases--two (from New York and the Second Circuit and California and the Ninth Circuit) had entered universal injunctions prohibiting enforcement of the rescission order, while one (from the D.C. Circuit) had vacated the DHS order rescinding DACA. Only the Ninth Circuit decided the appeal and affirmed the injunction (the others were taken on cert before judgment) and the Ninth Circuit was the "lead" case in the caption. But the majority focused its review on the D.C. case that vacated the rescission under the APA without issuing an injunction. Affirming vacatur of the rescission order meant there was no rescission order, therefore nothing to enjoin. It became unnecessary to consider the propriety of the "nationwide" (unfortunately) scope of the injunction.
This may mean that resolution of the scope-of-injunction question is not on imminent, as I am not aware of any cases on SCOTUS's horizon squarely presenting the question. A reader points out that scope-of-injunction is at issue in Little Sisters of the Poor. If--as happened today and in the census case--the Chief joins the four liberals to hold that the Trump Administration messed up the APA, universality may be unavoidable.
Posted by Howard Wasserman on June 18, 2020 at 12:42 PM in Civil Procedure, Constitutional thoughts, Howard Wasserman | Permalink | Comments (8)
Wednesday, June 17, 2020
FIU/UM Zoom Brown Bag
This summer, FIU and UM organized a joint Zoom-based brown-bag series--a two-hour workshops, one speaker from each school. We held the first on Wednesday, with Scott Norberg (FIU) presenting an empirical study of law-student borrowing and Caroline Mala Corbin (UM) presenting a piece on Barnette and parental opt-outs. It was an engaging hour.
My thoughts on online/distance education are well known. But I will say that distance scholarly workshops work pretty well. We lose something not being in the same room, in terms of communication, engagement, and sociability. But it is a good second option that allows scholars to talk with one another.
Posted by Howard Wasserman on June 17, 2020 at 03:01 PM in Howard Wasserman, Teaching Law | Permalink | Comments (0)
Tuesday, June 16, 2020
So you want to be a law professor?
At Summary, Judgment, Will Baude and Adam Chilton have a conversation on law teaching and advising people who want to enter law teaching. The conversation is inspired by Jason Brennan's Good Work If You Can Get It: How to Succeed in Academia, applied to the unique species of the legal academy. The first posts (in order of posting, rather than order they appear on the blog) are here, here, here, and here.
Worth keeping an eye on over the coming days and weeks. I will link to posts periodically.
Posted by Howard Wasserman on June 16, 2020 at 03:03 PM in Howard Wasserman, Teaching Law | Permalink | Comments (0)
Quick Civ Pro Thought after Bostock
A quick thought about teaching Civ Pro (not until January) following Bostock: One of my go-to illustrations of 12(b)(6) legal insufficiency and dismissals with prejudice has been a Title VII claim for sexual-orientation discrimination. I need to find something new.
Posted by Howard Wasserman on June 16, 2020 at 09:40 AM in Civil Procedure, Howard Wasserman, Teaching Law | Permalink | Comments (2)
Bad (and Pedantic) Legal Takes
I am not on Twitter but I lurk on public accounts, mainly to find news stories and events. One of my favorite is Bad Legal Takes, a collection of stupid statements (one cannot call them arguments) people make about law. It is refreshingly bipartisanly stupid. For every "Trump gets a third term because the impeachment undermined his first term" and "HIPPA prohibits Costco from making me wear a mask" there is a "you can't shout fire in a crowded theatre" and "Trump and Russia colluded, so Trump's SCOTUS appointments are null and void."
Here is one from yesterday, following Bostock, from user Jordan Brooks: Just a reminder, Supreme Court decisions are only binding to the parties before the Court. At the risk of being pedantic and rescuing Mr. Brooks' take from a meaning he likely did not intend or understand, he is sort of right if ultimately wrong. Either way, it is more complicated. And it shows why Kevin Walsh is right that judicial departmentalism reflects the way courts actually operate.
Brooks is correct as to the Court's judgment. The judgment allows three Title VII claims--Zarda's Estate against Altitude Express, Stephens' Estate against Harris Funeral Homes, and Bostock against Clayton County, Georgia--to go forward. And there is no guarantee any of the plaintiffs will win, given the difficulties all Title VII plaintiffs encounter. The judgment does not compel anyone else to do or refrain from doing anything. It does not stop another private employer from discriminating against an LGBTQ employee. It does not stop Clayton County from firing another LGBTQ employee. It does not compel the EEOC to begin pursuing sexual-orientation discrimination claims.
Brooks is sort-of correct as the Court's opinion. The opinion does not bind the EEOC in its internal operations. If the EEOC were to change its interpretation of Title VII and decline to pursue sexual-orientation discrimination as sex discrimination, the opinion would not prohibit that move. Nor does it compel other parts of the executive branch to adopt this understanding of sexual-orientation-as-sex for purposes of other laws. Nor, standing alone, does it compel Clayton County or another employer to act or refrain from acting in some way.
Where Brooks goes off the rails is that the Court's opinion does bind someone besides these parties--every court in the United States, federal and state. So Clayton County or another employer could fire an LGBTQ employee because they are LGBTQ. But they will be sued and they will lose in a lower court that is bound by the Bostock opinion as the controlling interpretation of Title VII.
So let's credit Brooks with a mediocre legal take rather than a bad legal take.
Posted by Howard Wasserman on June 16, 2020 at 09:36 AM in Howard Wasserman | Permalink | Comments (1)
Monday, June 15, 2020
Justice Kavanaugh foresees 2020 Blue Wave and other thoughts on Bostock
I have asked my colleague Kerri Stone to write something about today's decision holding that LGBTQ discrimination is sex discrimination; I hope to post that later today. I add a couple of points/questions.
The open question will be whether this means discrimination based on LGBTQ status is sex discrimination for purposes of the 14th Amendment (triggering intermediate scrutiny) and other statutes such as Title IX, Equal Pay Act, public accommodations, etc. The answer would seem to be yes; Gorsuch's major premise is that one cannot discriminate against a person on the basis of sexual orientation without discriminating against that person on the basis of sex. Even if the reason the employer targets the plaintiff because of who she is attracted to or her sex at birth, the mistreatment must pass through sex. And those other provisions protect individuals not groups, the other premise of Gorsuch's analysis.

That question could affect the outcome when an employer argues that the First Amendment or RFRA displaces Title VII, something the majority leaves for another day. If LGBTQ discrimination is sex discrimination deserving of greater scrutiny, does that mean the government's interest in preventing that discrimination (through Title VII) is compelling for RFRA purposes? Does it receive more deference than an interest in prohibiting a form of discrimination receiving rational-basis review? The assumption by even the SG in Masterpiece Cake Shop is that the religious-freedom argument could not fly as to race discrimination but it could as to LGTBQ discrimination because that received lower scrutiny. What happens in the middle?
Gorsuch's writing in this opinion reminds me of Kagan in its informality, with a lot of "imagine if you will" hypotheticals and illustrations.
A lot will be made of the Chief joining this opinion, especially in light of his dissent in Obergefell. He recognized the sexual-orientation-is-sex argument in that case, asking counsel about it during argument. But it did not persuade him with respect to marriage and he did not address it in his dissent. Did he change his mind? Does he see this statute as different than the Fourteenth Amendment (and perhaps other statutes)?
Two interesting theories floating around Twitter (which may fit together). Katherine Franke suggests that the original majority was the four liberals and Gorsuch and that the Chief joined so he could assign the case to Gorsuch and get a narrower opinion, rather than Ginsburg assigning the opinion to herself and producing something broader. Marty Lederman speculates (based on October case assignments) that the Chief kept this opinion for himself to rule against the plaintiffs, while Gorsuch was undecided; when Gorsuch would not join that opinion, he wrote his own going the other way and the Chief came on board. Both moves can be explained by the Chief's desire to hold the assignment. Of course, Ginsburg might have assigned the opinion to Gorsuch rather than keeping it for herself to reward him for the switch and to keep him on board (a very Brennan/Stevens move).
The Chief's switch from Obergefell to today may explain the final paragraph in Kavanaugh's dissent:
[i]t is appropriate to acknowledge the important victory achieved today by gay and lesbian Americans. Millions of gay and lesbian Americans have worked hard for many decades to achieve equal treatment in fact and in law. They have exhibited extraordinary vision, tenacity, and grit—battling often steep odds in the legislative and judicial arenas, not to mention in their daily lives. They have advanced powerful policy arguments and can take pride in today's result. Under the Constitution's separation of powers, however, I believe that it was Congress's role, not this Court's, to amend Title VII.

Compare this with the final paragraph of the Chief's Obergefell dissent:
If you are among the many Americans—of whatever sexual orientation—who favor expanding same-sex marriage, by all means celebrate today's decision. Celebrate the achievement of a desired goal. Celebrate the opportunity for a new expression of commitment to a partner. Celebrate the availability of new benefits. But do not celebrate the Constitution. It had nothing to do with it.
Finally, the piece that prompts the title of this post: Here is the first paragraph in the conclusion to Kavanaugh's dissent:
It was therefore easy to envision a day, likely just in the next few years, when the House and Senate took historic votes on a bill that would prohibit employment discrimination on the basis of sexual orientation. It was easy to picture a massive and celebratory Presidential signing ceremony in the East Room or on the South Lawn.
This can be true only if "in the next few years" (meaning this year, really) the Democrats gain unified control of the political branches, including likely with a filibuster-proof Senate majority. No Republican-controlled body would pass and no Republican President would sign such a bill. I am certain Kavanaugh's does not want this to happen. But I hope he is right.
Posted by Howard Wasserman on June 15, 2020 at 02:24 PM in Constitutional thoughts, Howard Wasserman, Judicial Process, Law and Politics | Permalink | Comments (3)
SCOTUS not helping on qualified immunity
Eliminating qualified immunity does not alone solve the problem of police misconduct or within the criminal justice system, although it is a good start. It appears that start will not come from the Court. As of early May, 13 petitions challenged qualified immunity in application or in concept. The Court denied cert in three last month and denied cert in another eight on Monday. Baxter v. Bracey drew a solo dissent from Justice Thomas, repeating the arguments from his Ziglar concurrence on how neither the objective "clearly established law" or subject good faith matches 19th-century common law. Not even Justice Sotomayor, who has offered other objections to qualified immunity, joined Thomas or expressed disagreement with the denial.
Two cases remain from the original 13--police killing an unarmed man by tasing him nine times during an acute mental-health episode and Kim Davis refusing to follow Obergefell.
I wonder if the recent events and the introduction of legislation prompted the Justices to wait. Although they made this mess, Congress is moving to clean it up, letting the Court off the hook.
Posted by Howard Wasserman on June 15, 2020 at 10:24 AM in Civil Procedure, Constitutional thoughts, Howard Wasserman, Judicial Process | Permalink | Comments (1)
Thursday, June 11, 2020
Second Lafayette Square Lawsuit
A second lawsuit has been filed over the clearing of Lafayette Square on June 1. Plaintiffs are three individuals who were at the protests and plan to protest in the future. They have the benefit of one additional week of presidential statements and other developments to support allegations of retaliation, viewpoint discrimination, and the unreasonableness of the use of force.
This complaint has another wrinkle: A claim for violation of the Posse Comitatus Act for bringing forth military police and national guard troops in clearing the park. They claim "a non-statutory right of action to enjoin and declare unlawful presidential action that is ultra vires," then seek damages, a DJ, and an injunction. This seems weak for three reasons: 1) Any implied injunctive right of action cannot support a claim for damages; 2) I am not sure how they can show damages from the violation of Posse Comitatus, which requires showing some incrementally greater injury from the fact that military personnel might have been involved in the injurious First and Fourth Amendment violations; and 3) It seems unlikely that Trump will try to use military force again--thris morning's tweets about Seattle notwithstanding, the military has pushed back on this. Still, it is a cute theory for public consumption.
Posted by Howard Wasserman on June 11, 2020 at 05:39 PM in First Amendment, Howard Wasserman, Judicial Process, Law and Politics | Permalink | Comments (0)
Wednesday, June 10, 2020
Testing fan speech
NASCAR has barred Confederate flags from races, events, or properties, including those displayed or waved by fans. But who owns and controls the various tracks? And if the government, what is the connection between the government and NASCAR and is there enough of a connection to make NASCAR a state actor and to trigger the First Amendment? This is the first instance in which a private professional league issued a blanket ban on fan expression.
Posted by Howard Wasserman on June 10, 2020 at 07:30 PM in First Amendment, Howard Wasserman | Permalink | Comments (2)
Lawyers doing lawyering
Good legal work from lawyers for CNN and and NY Times calling out bad arguments. David McCraw of The Times has been down this road.
Posted by Howard Wasserman on June 10, 2020 at 04:27 PM in First Amendment, Howard Wasserman | Permalink | Comments (1)
Tuesday, June 09, 2020
The Rod Carew of ________
Rod Carew's Jewish connections are well known. Less well known, but discussed following his death in May, was Little Richard's connections to Judaism, which include not working or attending parties on Shabbat or Rosh Hashanah. (H/T: Spencer Waller).
So, who are the Rod Carews (Rods Carew?) of other fields? Looking for someone who is not Jewish, adopts Jewish practices, and is widely but erroneously believed to be Jewish.
Have at it.
Posted by Howard Wasserman on June 9, 2020 at 09:31 AM in Howard Wasserman | Permalink | Comments (9)
Monday, June 08, 2020
Calling the NFL's bluff
Roger Goodell is an incompetent liar. So I hesitated to rejoice over his video from last week in which he said, among other things, "We, the National Football League, admit we were wrong for not listening to NFL players earlier and encourage all players to speak out and peacefully protest." It never mentioned the flag, kneeling, or Colin Kaepernick, so I wondered how much he was committing to and how much wiggle room he tried to leave the league and himself so as to avoid displeasing the President and a segment of the fan base.
We may find out. Just before midnight, the President* tweeted "Could it be even remotely possible that in Roger Goodell's rather interesting statement of peace and reconciliation, he was intimating that it would now be O.K. for the players to KNEEL, or not to stand, for the National Anthem, thereby disrespecting our Country & our Flag?" Imagine the NFL returns and players kneel and the President and the Trumpier team owners object. I can envision Goodell insisting that he meant that players were encouraged to participate in the ongoing protests or to speak on Twitter and other outlets; he did not mean they were encouraged to bring it onto the field.
[*] Or someone working his account. The use of "intimating" suggests it was not the President himself.
Posted by Howard Wasserman on June 8, 2020 at 01:28 PM in First Amendment, Howard Wasserman, Law and Politics | Permalink | Comments (0)
Sunday, June 07, 2020
What does Cohen v. California clearly establish? (Updated)
The stories are confused and seem incomplete. But apparently the sheriff of Lowndes County, Georgia confiscated from a protester in Valdosta a sign reading "Fuck Trump." Georgia law prohibits profanity in the presence of children under 14. (Update: A woman was arrested for violating the law with a different sign the following day. The article indicates the sheriff intends to continue enforcing the law).
The enforcement of the ordinance violates the First Amendment. Profanity is constitutionally protected and, at least outside of sexually explicit material on TV, adult speech cannot be reduced to what is appropriate for children. So although the Georgia Supreme Court declared that law valid in 1973, it cannot stand under modern doctrine.
The question is whether the First Amendment right to display a "Fuck ____" sign is clearly established--the constitutional question is beyond dispute so no reasonable officer could have believed seizing this sign was constitutionally valid. Is this like Johnson and flag burning? Or might a court actually say a jacket in a courthouse is different from a hand-made sign at a protest rally where children might be present?
Posted by Howard Wasserman on June 7, 2020 at 11:17 AM in First Amendment, Howard Wasserman, Judicial Process, Law and Politics | Permalink | Comments (5)
Friday, June 05, 2020
No vehicles in the park
Posted by Howard Wasserman on June 5, 2020 at 10:43 PM in Howard Wasserman, Teaching Law | Permalink | Comments (1)
Last act of a desperate man (or first act of Henry V)?
Many have pointed to the differences in how police responded to the George Floyd protests compared with the anti-shutdown protests. It is especially glaring to see police respond with resistance, impatience, and ultimately often-discriminate force and arrests of largely peaceful Floyd protests on public parks and sidewalks, while calmly de-escalating or ignoring heavily armed people in paramilitary gear in a space (the halls of the statehouse) they did not have a right to be in. Photos and videos show the latter protesters being as shouty and as in the officers' faces. And there were more explicit threats of unlawfulness, given that some protesters had military-grade weapons and were threatening government officials. Yet police stayed calm, used little force, and made few (if any?) arrests.
This is not new. In January 2017 (boy, does that seem like decades ago), I wrote about the lack of force and arrests in the first women's march and the airport protests following the first Muslim Ban. At the time I wondered why--whether it was as simple as the race of the protesters (or at least the racial valence of the protests, since many of the protesters and victims of police violence have been white).
One commenter suggested that the subject of the protests mattered: Police do not remain neutral and play peacekeeper when they and their misconduct are the targets of the protests, as opposed to President Trump or governors and their shutdown orders. Events of the past two weeks support that idea. Police in Minnesota were loaded for bear from the outset, prepared for confrontation and looking to stifle the assembly, before anything turned violent and before it spread to other cities; when people in other cities began protesting, police started from a confrontational, escalatory pose with the goal of clearing the streets. We have seen little of the patience and leeway accorded to other protesters. Videos making the rounds show police looking for an excuse to get physical and, once things have become physical, to clear the crowd. One video from Seattle shows a bike officer riding on the sidewalk and trying to squeeze into a narrow space between a person and the pushes; when he and the citizen unavoidably bump, the cop uses that as an excuse to make an arrest. Videos I have seen from yesterday in Buffalo, Philadelphia, and elsewhere show police determined to clear a space and taking out anyone in that space, regardless of whether they are peaceful and whether they are doing anything wrong.
It is telling that we have seen so many incidents of indiscriminate, unnecessary, and arguably excessive police force in response to protests against excessive force by police. And it is significant that we have seen so many incidents of police force despite officers knowing they are being filmed by every protester with a phone, not to mention media covering these events. One explanation is that police do not care; they are confident that nothing in the videos will cause them to lose their jobs or their qualified immunity. Another is that they are, intentionally or not, asserting power by showing what real excessive force looks like--"stop crying or I'll give you something to cry about"--and proving the protesters' point.
A third, more speculative explanation is that we are at the end of an era, that significant changes to policing and police impunity are coming. And at least some officers are trying to get in their last shots before it is too late. I hope reform is coming.
Posted by Howard Wasserman on June 5, 2020 at 12:42 PM in Constitutional thoughts, First Amendment, Howard Wasserman | Permalink
Thursday, June 04, 2020
Lawsuit over clearing Lafayette Square
Complaint here. Plaintiffs are Black Lives Matter DC and five individuals who were at the protests on Monday and would like to return; defendants are Trump, Barr, Esper, the acting chief of the U.S. Park Police, director of Secret Service, commander of D.C. National Guard, U.S. Army Chief of Staff, 100 John Does (federal law enforcement), and 20 John Poes (non-federal law enforcement). Claims are for violations of First and Fourth Amendments and conspiracy under §§ 1985(3) and 1986.
My prior post showed the problems the lawsuit faces. The Bivens and immunity problems do not go away. But the complaint finds cute ways to try show standing for prospective relief. It highlights plaintiffs' intent to continue demonstrating; the new W.H. perimeter prevents access to Lafayette Square or any protest space within view of the White House; and 3) statements by Trump and others to deploy violence against protesters--all of which establishes an imminent threat of future violence if they return to protest. The complaint also compares Trump's statements supporting protesters he likes (such as those who stormed statehouses in search of haircuts) and calling to "dominate" protesters he does not like, as a way to show that the actions against the protesters were viewpoint- and content-based.
Posted by Howard Wasserman on June 4, 2020 at 09:07 PM in Civil Procedure, Constitutional thoughts, Howard Wasserman, Judicial Process, Law and Politics | Permalink | Comments (1)
What about Bivens? What about prosecutorial immunity? (Updated)
Rep. Justin Amash, the House member who left the GOP because of Trump, announced plans to introduce a bill (co-sponsored with Ayanna Pressley (D-MA) to eliminate qualified immunity. The bill would "explicitly not[e] in the statute that the elements of qualified immunity outlined by the Supreme Court are not a defense to liability." (Update: Draft text).
But what about Bivens, which has no statutory basis? Federal law enforcement officers assert qualified immunity in Bivens actions (over, for example, using definitely-not-tear-gas-irritant-agents to disperse peaceful protesters); many of the Court's early qualified immunity cases were Bivens rather than § 1983 actions. In Abbasi, the majority incorporated some immunity considerations (e.g., over-deterrence of officials) to the special factors counseling hesitation. But that will not apply in basic Fourth Amendment claims against domestic law enforcement; those officers still fall back on qualified immunity. I suppose that if Amash's bill were to pass, the Court might eliminate immunity to keep Bivens and § 1983 parallel.
And what of other extra-textual absolute immunities that the Court has super-imposed on § 1983 (and Bivens, by extension). Prosecutorial misconduct contributes as much as police misconduct to the racial problems in the criminal justice system (distinct from excessive-force); absolute immunity leaves prosecutors free to engage in blatant misconduct, often shifting the litigation focus back to the police, who then assert qualified immunity. In theory, appellate review, attorney ethics, and electoral checks remedy or deter such misconduct. It has done nothing in practice, given the high standards for showing constitutional violations on appeal, reluctance to sanction prosecutors, and the fact that elected prosecutors run on obtaining lots of convictions as a result of prosecutorial over-reach.
The point is that qualified immunity is bad and should go. But it is not the only cause within the constitutional-litigation framework. (And this does not consider causes outside of constitutional litigation, such as unions and employment practices). Targeting qualified immunity alone--and only in the specific context of § 1983--misses the bigger picture and the many moving pieces necessary for reform.
Posted by Howard Wasserman on June 4, 2020 at 10:54 AM in Civil Procedure, Constitutional thoughts, Howard Wasserman, Judicial Process, Law and Politics | Permalink | Comments (0)
Wednesday, June 03, 2020
CDT challenges social-media executive order
The Center for Democracy and Technology has sued President Trump over the social-media executive order. Amazingly, that was issued less than a week ago--remember when that seemed this administration's most significant threat to free speech?
The complaint alleges CDT's organizational standing based on its interests in furthering free speech and online expression and the resources it will have to devote to engaging and monitoring the administrative actions the EO calls for. It also lays the ground for third-party standing on behalf of Twitter and other providers, arguing that the President's past retaliatory actions against private companies may deter them from filing lawsuits. The First Amendment theory is that the EO was retaliatory against Twitter for the exercise of its First Amendment rights, making it "ultra vires and therefore void ab initio."
The organizational standing theory works, at least for the moment. While controversial, this is the same theory that human-rights, immigration, and refugee organizations used in the travel ban and similar cases. Courts do not seem ready to jettison the theory. I am less sure about third-party standing, because it is not clear that "fear of Trump criticism affecting our stock price" is a sufficient barrier to Twitter and other companies enforcing their rights.

But it seems to me that the action fails because, at this point, the EO does not do anything. A legal enactment (whether an EO, regulation, or statute) does not violate rights or cause injury (beyond chilling effect, which is insufficient); the enforcement of that enactment violates rights or causes injury. A court cannot erase an invalid EO any more than it can erase an invalid statute; it can only declare its invalidity and enjoin its enforcement.
The problem is that this EO alone does not do anything and there is nothing to enforce right now, thus it cannot violate rights, cause injury, or otherwise do something that a court can enjoin. The EO commands administrative action that might, when taken, violate the First Amendment, the APA, or some other statute (I have not seen anything to make me believe the FCC has authority to interpret or apply § 230). But we will not know whether those administrative actions cause injury or violate rights until they are taken. Same with the FTC and DOJ surveillance and information-gathering--until we see the form it takes, we cannot know whether it is lawful. That also seems to create a problem for the retaliation argument. If the FCC has authority to interpret § 230 and it comes up with a valid interpretation, the retaliatory motive does not render it unlawful, at least so long as the resulting regulation is not limited to Twitter.
The only question is whether this failure is treated as standing (no one has been injured because the government has not done anything), ripeness (the issues are not fit for judicial resolution), or as substantive First Amendment (nothing happened yet to violate the First Amendment). But, at this point, I do not see how this lawsuit succeeds against an EO that, for the moment, is for show.
Posted by Howard Wasserman on June 3, 2020 at 12:02 PM in First Amendment, Howard Wasserman | Permalink | Comments (1)
Tuesday, June 02, 2020
Suing over Monday's crowd dispersal
Here is what we know happened around 6:35 p.m. Monday next to Lafayette Square: Federal law-enforcement officials threw something (dispute whether it was tear gas or a smoke bomb) and pushed throw to move the crowd out of the area. Prior to that point, the crowd was lawfully gathered in a space that has been held to be a traditional public forum, was engaging in peaceful expressive activity, and not engaging in unlawful conduct. Attorney General Barr ordered federal officials to move the crowd, so the space was clear for the President to have his photo opportunity in front of the church. This was captured live on TV, as well as recorded on numerous phones. Federal officials also moved church personnel off of church property through tear gas or other device, presumably at the AG's command.
It looks like a significant violation of the First Amendment. But:
• We do not know the individual officers who threw the smoke/tear gas and there were too many officers in the phalanx. I suppose video forensics and FOIA might be able to identify. But any lawsuit would involve many Doe defendants and discovery to determine their identities.
• The plaintiffs could sue the AG on the theory that he directly ordered the unconstitutional behavior. This runs into Abassi and Iqbal, which seemed to limit if not foreclose Bivens claims against high-ranking officials on a supervisory theory. This case is different than Iqbal in that the supervisory conduct was a direct order to engage in First-Amendment-violative conduct in a specific situation, rather than enactment of general policies, making the causal connection more direct. I doubt that distinction would fly.
• It is not clear there is a Bivens action for free-speech violations. SCOTUS has assumed it several times, while most circuits have held there is. The Court may say that this is a different context (First Amendment, presidential security, massive protests) and thus find special factors counseling hesitation (presidential security, high-ranking official, etc.).
• Barr and any individual officers can claim that the security concerns provide a compelling interest justifying clearing the public forum of peaceful protesters, although any compelling interest in clearing space for a photo opportunity is a weaker argument. The talisman of national security may be sufficient to defeat any substantive First Amendment right.
• Even if this conduct violated the First Amendment, any defendant is likely to get qualified immunity. There is no precedent that places "beyond doubt" that the First Amendment is violated by the use gas/smoke to clear out peaceful protesters in a period of massive demonstrations so the president can do a photo opportunity. There certainly is no precedent making it beyond doubt that it is a violation for the AG to do it. The Court pays lip service to the legal rule that precise precedent is not required and that a right can be clearly established as a matter of general principle, but recent cases have, in practice, found immunity in the absence of substantially similar precedent. The two cases (Hope and Lanier) that have found rights clearly established on general principles involved egregious facts and were two decades ago. Is "gassing peaceful protesters in a public forum to allow a presidential photo op" the equivalent of selling foster children into slavery (Posner's famous example)? Probably not.
• Because the facts are unique and the absence of precedent obvious, a court likely would not touch the merits and would grant qualified immunity.
• No plaintiff would have standing to obtain declaratory or injunctive relief. They could not show imminent injury because they could not show both a substantial (or at least reasonable) likelihood that they would protest again and that the AG or federal officials would repeat their actions.
As someone said on a list serv, I hate writing this. But it is the law that we have at the moment. Maybe this case illustrates the urgency of the Court doing something about qualified immunity, outside the Fourth Amendment context.
Posted by Howard Wasserman on June 2, 2020 at 06:56 PM in First Amendment, Howard Wasserman, Judicial Process, Law and Politics | Permalink | Comments (1)
Monday, June 01, 2020
"We have a different Court"
In an apparently unhinged Monday phone call with governors, the President urged states to enact new laws prohibiting flag burning. According to sources, the President said "We have a different court" and that "if you wanted to try a very powerful anti-flag burning law, we'll back you." (Not sure if that means the administration would not back a state that tried a moderately powerful law).
I know these are unserious ravings of an unserious person, but it does reveal how little he understands.
First, under judicial departmentalism, Trump's suggestion is lawful and consistent with his constitutional oath, as is action by any governor and legislature. If they believe these laws consistent with the First Amendment, they can act on that understanding.
Second, for what it is worth, new laws would be unnecessary in many states where anti-flag-burning laws remain on the books. They remain unenforced because state officials know what would happen if they tried.
Third, even if a logical solution to the problem of violent protests, it could not resolve the current situation (assuming these protests peter out after a few more days). Imagine a state enacted or announced plans to enforce a flag-burning law tomorrow. The law would be enjoined immediately by a district court and affirmed by a court of appeals, both bound by Johnson and Eichman. It would be awhile before it reached that "different Court." Alternatively, the right to burn a flag is one of the few clearly established rights, so no officer would attempt to enforce that law on pain of losing qualified immunity in a subsequent civil action.
But indulge the President's fantasies that "we have a different Court" (Kennedy was the last holdover from the Eichman Court) that would resolve the flag-burning question differently. Would it, writing on a clean slate? The Court has earned its reputation as extraordinarily speech-protective; no coherent theory of free speech can tolerate the viewpoint discrimination that would prohibit burning a flag in protest but allow wearing a flag as a shirt or altering a flag to create a different message. At worst, the Chief would join the liberals in another 5-4 decision. But Gorsuch appears as speech-protective as his former boss. Alito and Thomas have cited Johnson to support the principle of viewpoint neutrality (when other cases could have served the same purpose), which I would think they would not have done if they had the doctrine in their cross-hairs. Plus, this would provide an easy opportunity for Republican appointees to silence the "Court is political" voices by demonstrating that their jurisprudence does not inevitably and ineluctably lead to the Republican-preferred outcome. Justice Scalia got 30 years out of Johnson as pretty much the lone example of his originalism leading to a disfavored outcome. So perhaps the President is right--we do have a different Court and it would declare the law invalid by a 9-0 vote rather than a 5-4 vote.
Posted by Howard Wasserman on June 1, 2020 at 03:33 PM in First Amendment, Howard Wasserman, Judicial Process, Law and Politics | Permalink | Comments (6)
Friday, May 29, 2020
The remedy to be applied (Updated)
At the risk of spending more time taking seriously something fundamentally unserious.
As I am coming to understand it, § 230(c) does two things. (c)(1) says the ISP or web site is not liable as publisher or speaker for third-party content in actions for defamation, invasion of privacy, etc. (c)(2) accords immunity for "good faith" actions in restricting access or removing material that it believes unprotected or "otherwise objectionable" (although I am not sure what cause of action exists for an improper takedown). The premise of the "policy of the United States" reflected in the EO is that companies that engage in content- or viewpoint-based takedowns engage in "editorial conduct" do not act in good faith, thereby a) removing (c)(2) immunity and b) rendering them publishers who should be liable as such. Neither of these can be squared with the statutory text.
But what about what Twitter actually did in this case--engaging in its own speech by slapping a label on the post or promoting contrary messages. Section 230 is silent as to an ISP engaging in its counter-speech to the content it allow on its site. But no one doubts that a private bookstore or newsstand could allow content while labeling it or organizing it in a way that expressed the owner's distaste for that content and that it could not be liable for such actions. So even if the EO could remove an ISP's protection (which it cannot), it cannot stop it from doing what it did here.
And many comments about all of this (tweets by Trump, Ted Cruz, etc.) are about how Twitter is violating the First Amendment by its own counter-speech, treating it the same as enforced silence. Putting aside that these are private companies, this is a perverse take on free speech.
Posted by Howard Wasserman on May 29, 2020 at 10:13 AM in First Amendment, Howard Wasserman, Law and Politics | Permalink | Comments (0)
Thursday, May 28, 2020
Thoughts on the Twitter EO (Updated to include final Order)
Thoughts on the final new EO.
1) It cites Packingham and Pruneyard to support the proposition that social media has become the "functional equivalent of a traditional public forum" and the "modern public square." But Packingham was a case about how social media is so important that government cannot prevent people from accessing it; it does not support the proposition that social-media companies are bound by the First Amendment. It studiously avoids Manhattan Community Access, which rejected the idea that opening a private space for speech (a bulletin board, open mic at a comedy club) subjected the owner to First Amendment limitations. And part of the rationale was that the Constitution does not "disable private property owners and private lessees from exercising editorial discretion over speech and speakers on their property." To the extent the EO commands the FTC to try to impose those obligations on social-media platforms (Twitter mentioned by name), it will run into that limitation.
2) The irony (perhaps intentional) is that the EO was prompted not by restricting speech, but by engaging in counter-speech--exercising its own First Amendment right to label something Trump posted as bullshit. Even if Twitter were somehow obligated to treat its platform the way government is supposed to treat the public square and not bar any protected speech, it cannot, consistent with the First Amendment, be prohibited from speaking in its own voice. So the Twitter conduct the EO aims to stop is not the Twitter conduct that precipitated the EO.

3) The EO's goal seems to be to impose the platform/publisher distinction onto  statutory language that does not create and cannot bear that distinction. Eugene Volokh explains the platform/distributor/publisher distinction and § 230 as it stands. He explains that § 230 gives social-media companies the immunity of a platform (e.g., telephone companies) even when it acts like a distributor (e.g., a bookstore or newsstand). Congress could change that, but has not. The EO attempts to impose that interpretation as executive-branch policy, but I am not sure the text can bear it. I leave to others to parse this out.
4) To relate this to Adam's various posts, the EO and the discussion around § 230 reflects the conflation of descriptive and normative arguments, of "is" and "should." The EO argues that any "editorial conduct" makes the entity a publisher and outside the protection of (c)(1) and (c)(2). But that is not what the statute, as it is written, says or means. As Eugene argues, it could have said it and it could be amended to say it. In others, maybe Twitter "should" lose immunity and the law should be written to do that; under the law as it "is," Twitter does not lose immunity.
5) It is not clear what practical effect the EO has. It seems to want the FTC and FCC to undertake regulatory activities that neither may have the power to take in an area that typically is not subject to agency action. Section 230 immunity arises when a service is sued for defamation or for an improper take-down; neither of those has anything to do with the agencies. It prohibits federal spending on misbehaving sites. It seems to want the FTC and state AGs to consider unfair/deceptive trade practice proceedings against sites for controlling content, but that would seem to run into some First Amendment problems.

6) The press is going to spend the next several days talking about the this and not the 100,000 dead Americans. So this is more shit flooding the zone.
Update: I agree with the general consensus that, while this will have no legal effect, it will make life difficult and annoying for Twitter, under the threat of the federal government (including a corrupt AG) watching them and their users. Which is the point.

Posted by Howard Wasserman on May 28, 2020 at 01:33 PM in First Amendment, Howard Wasserman, Law and Politics | Permalink | Comments (3)
Saturday, May 23, 2020
A Day in the Life
Josh Blackman lays out what a day in the life of a law student will look like this fall--he is correct and it is not pretty. My concerns for the difficulty of teachers playing to both the room and the Zoom dovetail with the teaching problems he describes.
He concludes with an important point: Most students' will demand face-to-face classes, because most students hated Zoom. But most may not realize that they are demanding something that cannot be delivered two months from now and will look and feel different than what they imagine. Schools' most important task right now may be to communicate with students and lay out the realities (perhaps assigning Josh's post)--both to set student expectations and perhaps influence student demand.
Update: Ilya Somin offers further and different suggestions, including moving small classes online so larger classes can be spread into several rooms and protecting vulnerable teachers by having them teach to the students gathered (at a distance) in the classroom.
Posted by Howard Wasserman on May 23, 2020 at 02:37 PM in Howard Wasserman, Teaching Law | Permalink | Comments (0)
Monday, May 18, 2020
JOTWELL: Erbsen on Nash & Collins on certificates of division
The new Courts Law essay comes from Allan Erbsen (Minnesota) reviewing Jonathan R. Nash & Michael G. Collins, The Certificate of Division and the Early Supreme Court, 94 S. Cal. L. Rev. ___ (forthcoming 2021), about the certificate of division that Justices used when riding circuit to get cases before SCOTUS.
Posted by Howard Wasserman on May 18, 2020 at 11:44 AM in Article Spotlight, Howard Wasserman | Permalink | Comments (0)
Cert denied in three qualified immunity cases
In a post about the Reuters stories on qualified immunity, I mentioned that SCOTUS had multiple cert petitions in the May 15 conference dealing with qualified immunity. Monday's Orders List included denials in three: Kelsay v. Ernst (police officer slams woman to the ground), Jessop v. City of Fresno (officers stole $ 225,000 in cash and rare coins while executing search warrant), and Clarkston v. White (retaliatory denial of charter-school application, where real issue was proper defendant rather than whether right was clearly establish). No noted dissents from any of the cases, even the truly egregious Jessop. Ten other petitions remain with the Court, including several that ask the Court to rethink the entire doctrine.
Posted by Howard Wasserman on May 18, 2020 at 09:47 AM in Civil Procedure, Constitutional thoughts, Howard Wasserman | Permalink | Comments (3)
Sunday, May 17, 2020
Online education on trial?
This op-ed describes a lawsuit against George Washington by the lawyer/parent of a GW student, alleging breach of contract because the claim that the school continues to deliver quality education regardless of formate is "demonstrably false."
When we went underground in March, there was some discussion of whether schools could succeed with a force majeure defense. The op-ed raised a different question for me: Will resolution of this claim require a court or jury to decide whether online education is comparable to in-person education and how comparable must it be? And will a court be willing (or willing to allow a jury) to resolve that policy question as a factual matter?
Posted by Howard Wasserman on May 17, 2020 at 05:44 PM in Civil Procedure, Howard Wasserman, Life of Law Schools, Teaching Law | Permalink | Comments (2)
When the middle might be worse than the extreme
Although several months away, universities, including law schools, are trying to figure out how to conduct fall classes. This Inside Higher Ed piece from April offered fifteen scenarios. The favored approach seems to be a return to campus, but with social-distancing and other protocols and with accommodations for students and faculty with age, health, or other reasons for being unable to return to the workplace without a vaccine or herd immunity.*
[*] And assuming that the wave of reopenings in May and June does not produce spikes in cases in June and July that set us back by several months.
Which really means that most schools will be doing a hybrid. They will be mixing in-person, remote, and online classes. And  in-person classes must have remote components. Professors who want to return to the live classroom will have to divide their sections (half the class live on Day One, the other half live on Day Two) and combine it with interactive technology--namely some kind of Zoom or similar hook-up--for the students who cannot be there. (Recording or live-streaming the regular live class is not a reasonable accommodation).
I have been thinking about how this will work and I am not sure it will. My in-person classes work because of a high level of engagement with the students in the room--a rapidly moving conversation, my pacing and moving around the room a lot, and working with and off stuff written on the dry-erase boards. I do not see how I can do that while being close enough to the computer to interact with those students, answer questions, see who is chatting or raising a hand, etc. People on Zoom cannot see the dry-erase board, so visuals would have to be on share screen in addition to the Board. In being close enough to the computer to engage the remote students, however, I fear I am going to lose meaningful interaction with the students in the room.
Given that, I think I might prefer to keep the entire class via Zoom. I believe I reached a point in March and April were I could run a Zoom class that was a reasonable approximation of an engaged law-school course that challenged students, engaged students, and taught students what they needed to know. It remains inferior to an in-person class. But it may be preferable to a hybrid that does a poor job for both sets of students.
Posted by Howard Wasserman on May 17, 2020 at 04:46 PM in Civil Procedure, Howard Wasserman, Teaching Law | Permalink | Comments (4)
Thursday, May 14, 2020
§ 1983 or the 11th Amendment
One of my pet peeves is confusion about why states cannot be sued in § 1983 actions: It often is short-handed as being about sovereign immunity depriving a court of jurisdiction, when doctrinally it is about states not being "persons" subject to suit under the statute and there being no cause of action against a state (or state agency).
This arose in Colorado Dept. of State v. Baca (over "faithless elector" laws)  through questions by Justices Breyer and Gorsuch suggesting that the parties colluded to maintain a meritless action in order to obtain a judicial ruling. It appears Baca sued the Secretary of State, then the parties negotiated to have the Department be named defendant and to not challenge its non-suability under § 1983. I would guess that proceeding against the state rather than the secretary was necessary for Baca to proceed with a claim for nominal damages, which was essential to establishing and maintaining standing. Counsel for both sides argued that the Court should not concern itself with this, that the availability of a cause of action is a non-jurisdictional issue that the parties can waive.* Gorsuch suggested that, even if waivable, it might be a basis to DIG the case.
[*] Scott Dodson blanched when he heard that.
I am glad both Justices used the appropriate terminology and framework and wish lower courts would follow suit. But it reveals how nonsensical it is to think of sovereign immunity (which has nothing to do with the text of the Eleventh Amendment) as a jurisdictional rather than merits limitation. Where Congress lacks power to abrogate (e.g., ADEA), the limitation is jurisdictional; where Congress has the power but declined to exercise it (e.g., § 1983), it is merits. Even if in both cases, a state is willing to be sued eo nomine.
Posted by Howard Wasserman on May 14, 2020 at 12:50 PM in Civil Procedure, Constitutional thoughts, Howard Wasserman, Judicial Process | Permalink | Comments (5)
Wednesday, May 13, 2020
Testing the Koufax Curse
Last fall, I wrote about three Jewish players (Alex Bregman, Max Fried, and Joc Pederson) playing Division Series games on Yom Kippur, then offered tentative responses to the question posed by Armin Rosen of Tablet about why we focus so much on playing on Yom Kippur and no other days. Rosen also jokingly suggested that 2019 demonstrated the work of the Koufax Curse befalling players who fail to follow in Koufax's Yom Kippur footsteps.
In a draft paper on SSRN, I test the Koufax Curse by developing an explanation for our obsession with playing on Yom Kippur and by examining career statistics in Yom Kippur games by eighteen Jewish players, plus Rod Carew. This has been a fun piece to write. The abstract is after the jump. It emains a work in progress, and I welcome feedback.
October 8-9, 2019, the Jewish holy day of Yom Kippur, marked a unique moment in the history of baseball and American Judaism. Three Major League post-season games began between sundown Tuesday and sundown Wednesday. One team in each game featured a Jewish player as a star or significant contributor. Each Jewish player appeared in the game. Each team lost. One journalist labeled this result the "Koufax Curse" -- the curse of the Jewish player who plays on Yom Kippur, rather than following in the footsteps of Hall-of-Fame pitcher Sandy Koufax, who did not pitch Game One of the 1965 World Series when it fell on the holy day.
This paper empirically tests the Koufax Curse. Looking at 18 Jewish Major Leaguers since 1966 (the year after Koufax's career-defining game), the paper charts how the players and their teams performed in games played during any part of Yom Kippur. It also examines statistics for Rod Carew, the Hall-of-Famer who is not Jewish but enjoys a unique familial and cultural connection to Judaism. From this, we can measure whether players or teams are haunted by the Koufax Curse. And whether Yom Kippur 5780 was an anomaly or reflects a broader trend.
Posted by Howard Wasserman on May 13, 2020 at 01:54 PM in Howard Wasserman, Religion, Sports | Permalink | Comments (0)
Monday, May 11, 2020
Mandatory retirement for academics?
From a humanities professor, although I imagine the same arguments could and would be made about law professors. The article loses me a bit with the argument that besides scholarship drying up, being a senior academic means "repeatedly teaching the same courses on the same books with the same notes." That practice does not strike me as a product of age or seniority; I know many senior academics who would never dream of teaching this way and many more-junior academics who have been doing this since their careers began.
This proposal contrasts with the article discussed in this post, which argues that teaching effectiveness lasts far longer than scholarly creativity, at least for those who enjoy and wish to pursue that route.
Posted by Howard Wasserman on May 11, 2020 at 09:30 PM in Howard Wasserman, Teaching Law | Permalink | Comments (2)
Saturday, May 09, 2020
How many FLOTUSes?
We were watching the documentary on Michelle Obama. In one segment, she is introduced before a speech as the 44th First Lady. But there have been more FLOTUSes than POTUSes. I count 52*--two women served in the role for Jackson, three for Tyler, two for Cleveland's first term, two for Benjamin Harrison, and three for Wilson. So that would make Obama the 51st FLOTUS and Melania Trump the 52d FLOTUS.
[*] William Henry Harrison's wife was too sick to travel from Ohio to Washington. Harrison's daughter-in-law Jane Irwin Harrison performed the role for the month.
Do we designate and recognize other office holders as we do POTUS? Is it too confusing to have numbers for FLOTUS or VPOTUS (there have 48, not more because there was no mechanism for filling the frequent vacancies pre-1967) that depart from the POTUS number with which everyone is familiar?
Posted by Howard Wasserman on May 9, 2020 at 04:10 PM in Howard Wasserman, Law and Politics | Permalink | Comments (1)
Friday, May 08, 2020
Reuters on qualified immunity
Reuters on Friday published a multi-part series on qualified immunity. The center of the study is a empirical look at how Pearson v. Callahan and the Court's recent string of summary reversals changed how courts of appeals handle qualified immunity. Its findings:
  • In 2005-07, plaintiffs in excessive-force cases prevailed 56 % of the time; in 2017-19, defendants prevailed 57 % of the time.
• This graph shows that the flip in plaintiff success is a recent development. From 2014-16, plaintiffs prevailed 52.2 % of the time; for 2017-19, it dropped to 43 %. Some of that might be traceable to the influx of Trump appointees (recognizing that some, such as Don Willetts of the Fifth Circuit, have criticized qualified immunity), as well as the hint from SCOTUS's summary reversals.
• The dark blue represents cases in which the court found no excessive force; the medium blue represents cases in which the court found excessive force but that it was not clearly established that the force was excessive; the light blue represents cases in which the court  skipped the merits question and found that it was not clearly established that the force was excessive. That third category has expanded the past two years.
• Courts (including SCOTUS) increasingly demand factual overlap with precedent before finding a right clearly established. Case in point: The Ninth Circuit granted qualified immunity because no precedent held that the Fourth Amendment was violated by police stealing private property while executing a search warrant.
• The latter two colors (which, on the eyeball test, appear to represent a bit less than half of the defendant victories) establish the new problem: Courts demand factual overlap for a right to be clearly established, then refuse to provide a precedential opinion that can serve to clearly establish that right going forward.*
[*] Courts seem more willing to reach the merits--so the right now is clearly established--in non-police, or at least non-excessive-force, cases.
• SCOTUS will review multiple petitions involving qualified immunity at its May 15 conference. These include the stolen coins, an officer who deployed a police dog on a non-resisting suspect, an officer who shot a child while attempting to shoot the non-threatening family dog, and Kim Davis trying to avoid damages for ignoring Obergefell (I used this in Civil Rights in the fall). Justice Thomas called for reconsidering qualified immunity in his concurring opinion in Ziglar v. Abbasi; this will be a chance to see if anyone else wants to follow him down that path.
Posted by Howard Wasserman on May 8, 2020 at 02:18 PM in Civil Procedure, Constitutional thoughts, Howard Wasserman, Judicial Process, Law and Politics | Permalink | Comments (1)
Thursday, May 07, 2020
Courts should not reach out, unless they need to reach out
SCOTUS reached a strange resolution in United States v. Sineneng-Smith, arising from a conviction of an attorney for violating the federal law prohibiting encouraging or inducing non-U.S. persons to enter or remain in the U.S.
The Court vacated and remanded to the Ninth Circuit on grounds of the "principle of party presentation"--that courts must take and resolve cases as they come and are presented by parties represented by competent counsel--and that courts are "passive instruments of government."* And while there are exceptions (as shown in a two-page addendum** in which SCOTUS has appointed amicus or called for further briefing since 2015), the Ninth Circuit went beyond the pale in its management and resolution of the case, was unjustifed by any "extraordinary circumstances." The Court took issue with the court of appeals inviting specific amicus to brief and argue specific constitutional that were broader than what Sineneng's attorney had argued--that the law was overbroad and facially unconstitutional, as opposed to the defendant's arguments that she had a limited First Amendment immunity for her conduct. [I did not say it in the initial post, but I will say it now--the Court did not explain why what the Ninth Circuit did was more beyond the pail than what it does frequently].
[*] The partisan bend of that idea is fascinating, given the make-up of the federal courts and the evolving nature of constitutional and impact litigation.

[**] Any guesses as to why this was an addendum and not part of the opinion?
Justice Thomas concurred, but took the time (reached out, one might say) to explain why the overbreadth doctrine was invalid and should be rejected as unwarranted by text and history, inconsistent with the usual standards for facial challenges, and another improper application of the improper doctrine of third-party standing. He cites his dissent on third-party standing in Whole Women's Health and restates his distaste for this "handiwork of judges, based on the misguided 'notion that some constitutional rights demand preferential treatment.'" Query whether this hints at where the Court might be going on the standing questions in the Louisiana abortion cases.
Posted by Howard Wasserman on May 7, 2020 at 10:59 AM in Civil Procedure, Howard Wasserman, Judicial Process | Permalink | Comments (5)
Wednesday, May 06, 2020
Back to normal? And a question
I had wondered whether these telephonic arguments might sound more familiar when we hit a more charged case. Based on Wednesday's argument in Little Sisters of the Poor, the answer is yes. Justice Alito went quite Michael Fischer for Pennsylvania, with the Chief allowing what seemed like more leeway to ask further questions and push a particular point and for counsel to answer (not sure if it involved additional time). Justice Ginsburg's first question for Noel Francisco involved a lengthy recitation of the law of political accommodations, followed by a "what do you think" quasi-question. She also was in advocacy mode with repeated questions about the burden on women from these accommodations. And Paul Clement, availing himself of the Court's familiarity with him, at a several points talked over the question and over the Chief's efforts to stop an exchange and move to the next Justice.
The second case, Barr v. American Association of Polticial Consultants, challenged the prohibition on political robo-calls under the TCPA, including a focus (especially in questioning for the government) on severability. I imagine some people have spoken about this,  but I will raise it again: Would severability make more sense and be easier if the Court properly conceptualized the question as enjoining enforcement of a provision rather than "striking down" a provision so it is as if the provision was not enacted? Would we have the same problem of whether the hypothetical Congress would have enacted the law? Or would it be easier if the Court could say "the entire law remains on the books, but the executive cannot enforce this provision while it enforces other provisions"?
Finally, only Justice Thomas asked about universal injunctions (along with state standing). Francisco suggested it was especially inappropriate in this type of case; Clement had the longest screed about percolation and disagreement and the problem of district courts deciding for the country; and Fischer suggesting that broader preliminary relief might be more appropriate than final relief. Fischer also referred to the various amici on the subject to suggest that non-particularized relief (even if it was not called universal or nationwide injunction) was available when the APA was enacted.
Posted by Howard Wasserman on May 6, 2020 at 01:31 PM in Howard Wasserman, Judicial Process | Permalink | Comments (0)
Monday, May 04, 2020
Oral argument
Aside from Justice Thomas asking two questions, the argument seemed typical. The exchanges between one justice and the attorney sounded the same. While the Chief was cutting people off after about 3-ish minutes, it seemed as if attorneys were better able to complete their answers before being moved to a different point. Individual justices let attorneys go a bit longer in answering their questions before following up or tweaking. Other than the Chief-controlled calling, I am not sure a case such as this would have sounded much different in-person.
The big difference is that the Justices were less the stars. Justice Breyer's questions were short and relatively coherent. And the argument lacked the practices of piling on and rescuing. The former is where one group of justices peppers one side with repeated questions; the latter is where a different justice helps an attorney who is struggling with an issue either with a softball  or a Jeopardy-style "Isn't the right answer  ____" question. The interesting thing is how it plays with other arguments this week and next, which involve more divisive issues that prompt a more-divisive Court to ask questions in this manner.
It also made clear that there is no rational reason not to have live audio (if not video) of regular arguments.
Update: I forgot about the best line of the argument, from Lisa Blatt arguing for Booking: Riffing off the government's argument that "Cheesecake Factory" is not a factory that makes cheesecakes, Blatt argued: "'Crab House' is not a little house where crabs live. They're actually dead and you eat them." I wonder if she lives in Maryland.
Posted by Howard Wasserman on May 4, 2020 at 11:44 AM in Howard Wasserman, Judicial Process, Law and Politics | Permalink | Comments (0)
Justice Thomas speaks
When called on by the Chief in the order-of-seniority question, Justice Thomas asked questions.
Maybe this suggests something about cold-calling v. taking volunteers.
Posted by Howard Wasserman on May 4, 2020 at 10:10 AM in Howard Wasserman | Permalink | Comments (1)
Thursday, April 30, 2020
7th Circuit universal injunction in sanctuary cities case
A Seventh Circuit panel on Thursday unanimously declared invalid DOJ's attempt to withhold funds from sanctuary jurisdictions and affirmed a permanent injunction, dividing 2-1 (Rovner wrote the majority, Manion dissented) on the scope of the injunction (while labeling them "universal" throughout). Rovner's opinion walks through the "veritable cottage industry of scholarly articles" on the subject, while suggesting that the scholarly trend is moving away from the constricted view that such injunctions are flatly prohibited.
The majority ultimately approves universality through a version of an indivisibility argument. Because the DOJ programs are formula grants, application of the invalid condition to other entities affects the amount Chicago receives; for Chicago to get the appropriate funds, no entity can lose funds because of this invalid condition. This is different than, for example, a purely discretionary grant of $ X, in which (unlawfully) depriving California of its money does not affect what Chicago receives. Thus, Chicago cannot get complete relief (the proper money to which it is entitled) unless the injunction bars withholding funds from everyone.
Manion's dissent rejects this on several points. The denial of funds to other entities would never reduce Chicago's award, only increase it (the court divides on what the regulations provide on this). Even if such a "windfall" is improper, the windfall comes only if money is denied to Illinois or other municipalities in Illinois; thus an injunction protecting within Illinois is sufficient, without protecting all entities throughout the country. In any event, the majority still errs by giving relief to non-parties in the guise of giving relief to Chicago.
The panel was unanimous on a different scope issue--"temporal" scope. The injunction prohibits DOJ from withholding funds in "future years." The court properly recognized that showing an injury from enforcement of a grant condition allows a party to challenge and a court to enjoin all current and future impositions of such conditions. The alternative would require a party to return each year to challenge each new denial of funds and imposition of unlawful conditions.
Posted by Howard Wasserman on April 30, 2020 at 05:52 PM in Civil Procedure, Constitutional thoughts, Howard Wasserman | Permalink | Comments (0)
Tuesday, April 28, 2020
Civ Pro Workshop Series
Suzanna Sherry (Vanderbilt) and Adam Steinman (Alabama) have organized a new remote Civil Procedure Workshop Series, hosted by and modeled on the Evidence Workshop run by Ed Cheng at Vanderbilt). It will be weekly 30-minute discussions with a guest speaker discussing current trends or topics, interesting factoids, or teaching ideas. It is open to all Civ Pro teachers.
The first workshop will be at 3 p.m. EDT (2 p.m. CDT, 1 p.m. MDT, noon PDT), Tuesday, May 5; Alexi Lahav (UConn) will discuss Bristol-Myers Squibb: Going Forward. I will speak on Tuesday, May 12 on a topic TBD.
Register at the above link by clicking on "Register for Civ Pro" (unless you also want to join Ed's Evidence Workshop, which I might do, as well).
Posted by Howard Wasserman on April 28, 2020 at 09:31 AM in Civil Procedure, Howard Wasserman, Teaching Law | Permalink | Comments (0)
Monday, April 27, 2020
Reopening universities
Whether and how to reopen colleges and universities (and with them, law schools) has been the topic of discussion by Brown President Christina Paxson in The Times and Adam Harris and Graeme Wood in The Atlantic. Wood's suggestion that "colleges are more like cruise ships and retirement homes than they are like hardware stores and driving ranges" is sobering. As is the reminder that a law school with 500 students, like a small college, can more easily distance students than can a large university.
Posted by Howard Wasserman on April 27, 2020 at 05:10 PM in Howard Wasserman, Teaching Law | Permalink | Comments (2)
Wednesday, April 22, 2020
I'm trying, Ringo; I'm trying real hard to be the shepherd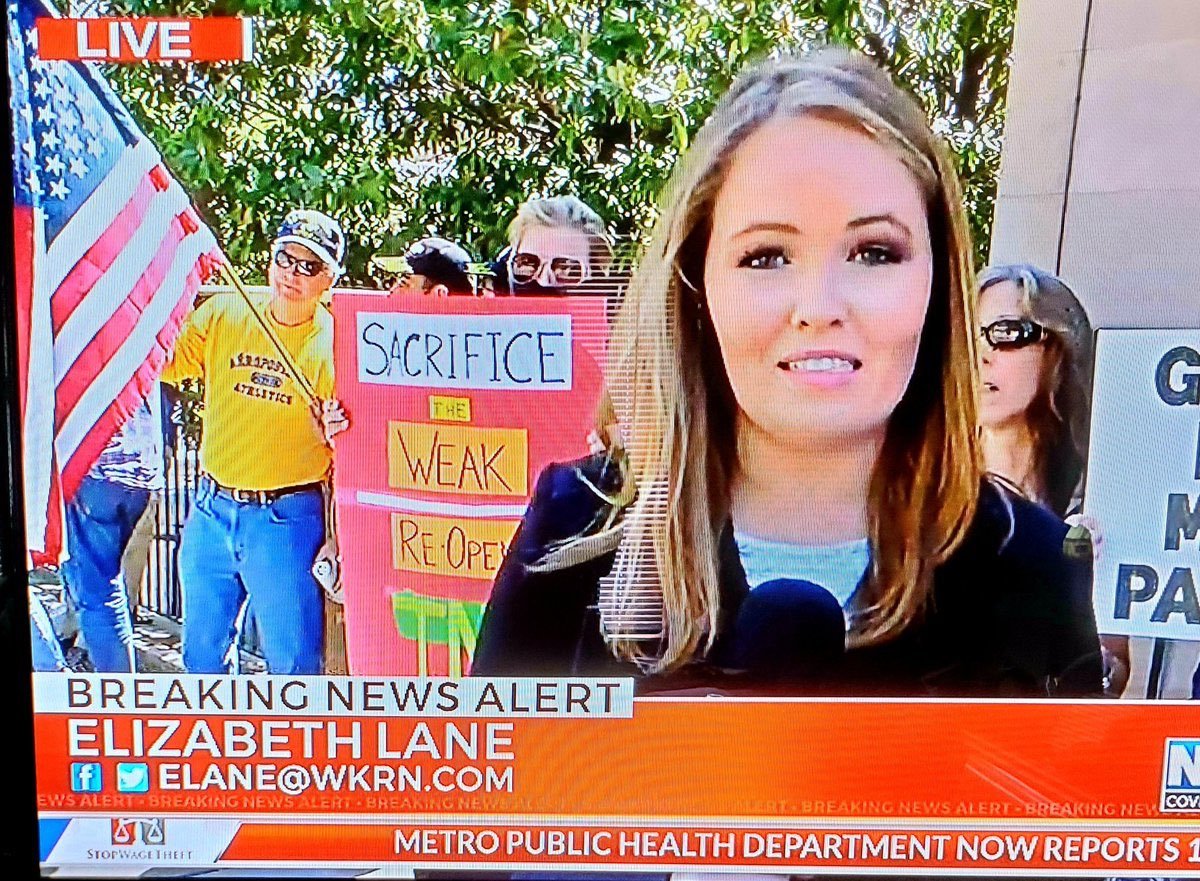 The path of the righteous man is beset on all sides by the
Inequities of the selfish and the tyranny of evil men
Blessed is he who, in the name of charity and good will
shepherds the weak through the valley of darkness
for he is truly his brother's keeper and the finder of lost children
And I will strike down upon thee with great vengeance and furious
Anger those who attempt to poison and destroy my brothers
And you will know
My name is the Lord when I lay my vengeance upon thee
Posted by Howard Wasserman on April 22, 2020 at 11:27 AM in Culture, Howard Wasserman | Permalink | Comments (10)
Tuesday, April 21, 2020
Testing on (if not for) coronavirus
I am curious if people are planning on using COVID-19, the pandemic, and everything going on for exams and assessments for this semester. It presents legal issues across a number of subjects, including mine. Is it too soon, either because everyone is living through it or because the issues are not ripe? Is it triggering because everyone is living through it--the equivalent of testing about Ferguson while the protests were ongoing--and thus distracting and unfair?
Posted by Howard Wasserman on April 21, 2020 at 02:54 PM in Howard Wasserman, Teaching Law | Permalink | Comments (6)
Monday, April 20, 2020
JOTWELL: Coleman on Wood on the real world of sexual harassment litigation
The new Courts Law essay comes from Brooke Coleman (Seattle), reviewing Diane P. Wood, Sexual Harassment Litigation With a Dose of Reality, 2019 U. Chi. Legal F. 395 (2019), which demonstrates the real-world problems facing sexual-harassment litigants.
Posted by Howard Wasserman on April 20, 2020 at 09:44 AM in Article Spotlight, Civil Procedure, Howard Wasserman | Permalink | Comments (0)
More on the demise of blogging
One of my favorite non-law policy blogs was the Reality-Based Community ("RBC"), started by UCLA public-policy professor Mark KleimanZ"L and then expanded to other academics. Kleiman died last summer and RBC closes shop at the end of April. The remaining bloggers are offering final posts with thoughts and memories of RBC.
Yesterday's post was from Keith Humphreys (Stanford Med School) reflecting, as I have in the past, on the decline in law-and-policy blogs in the face of the decline of paid journalism and the rise of social media and the gravitation of many bloggers and readers to Twitter and other social media. Fortunately, some of us are still going, perhaps more so in the current environment when we have nothing but time on our hands.
Posted by Howard Wasserman on April 20, 2020 at 09:31 AM in Blogging, Howard Wasserman, Teaching Law | Permalink | Comments (1)
Sunday, April 19, 2020
Why cross examination works--and doesn't work
USA Today columnist Michael Stern, a former federal prosecutor, explains how he would cross examine President Trump, keeping him from slipping away, generalizing, or lying, as he does in response to reporters' questions.
I share Stern's wish that reporters would do a better job of questioning Trump, beginning with asking shorter, non-multi-part, non-grandstanding questions. And I agree they have been doing a terrible job during these ridiculous briefings cum political rallies.
But the cross-examination analogy fails because of the different power dynamics. Cross examination is effective because a good attorney is in control and the witness is not. The witness must remain on the stand as long as the attorney wants to keep him there. The attorney can keep asking questions until the witness answers, she has the judge as a backstop to ensure the witness cannot sit there and not answer or try to leave the stand, and she has perjury as a legal backstop to keep him from lying. (We could say the same thing about oral argument, the other law analogy, where the judge as questioner similarly controls the event and the attorney subject cannot leave, refuse to answer, or lie).
WH reporters hold none of that power. Trump can answer or not answer whatever questions he wants however he wants, then move to another (more obsequious) reporter or unilaterally end the rally. He suffers no legal consequences for lying or not answering. Nor does he suffer political consequences. The best cross-examiner could not achieve anything with a witness who has neither a desire nor obligation to answer fully and obligation.
The best a good cross-examining reporter could achieve is causing Trump to bl0w up, lose his mind, and walk off the stage. Perhaps not a bad result.
[Update: This is why I do not watch presidential debates. There is similarly no obligation to answer the question or to answer the question honestly. The mechanics of the procedure do not allow the questioner to pin the answerer down]
Posted by Howard Wasserman on April 19, 2020 at 10:31 AM in Howard Wasserman, Law and Politics | Permalink | Comments (4)
Saturday, April 18, 2020
The complexities of the Senate
David Super's piece about a canceled election, which I mentioned last night, revealed a math error in my original post on the topic. Option # 3 (Acting President Grassley) would be the result of a 49-48 Republican Senate rather than 50-47 (I think I coded Kansas as a state with a Republican governor). This is based on a 35-30 Democratic rump, 13 states with D governors who can appoint who they want, 18 states with R governors who can appoint who they want, and one state with a D governor forced to appoint a Republican. The result is the same--Acting President Grassley (or a more qualified person chosen by the Republican majority)
A series of email exchanges with David adds some new wrinkles and complications.
David proposes that Cooper could finesse the appointment situation by finding the most liberal Republican available, someone who would not allow Trump/Pence to return to the White House, even if he would caucus with the GOP. That might get us out of President Trump, although it leaves Acting President Grassley.
In any event, that option is blocked by North Carolina's Senate-vacancy law, amended by the GOP legislature after Roy Cooper became governor, which requires the governor to appoint from a "list of three persons recommended by the State executive committee of the political party with which the vacating member was affiliated when elected." So it is not just that Cooper cannot appoint who he wants; he cannot appoint the Republican he wants. I imagine the North Carolina Republican party will find someone pretty Trumpist.
The more interesting wrinkle is this (also suggested by someone on a Con Law listserv discussion). North Carolina law allows the governor to appoint when there is "a vacancy in the office of United States Senator from this State, whether caused by death, resignation, or otherwise than by expiration of term." The vacancy in the Senate occurring at 12:01 p.m. on January 3 is caused by the expiration of the prior term combined with the failure of a new Senator to qualify because of the failure to hold elections. There are two ways to read this.
One is that the governor cannot make an appointment in this situation, because the expiration of the current term created the vacancy. If so, Cooper cannot make an appointment, leaving us with a 48-48 Senate.
The second reading is that an appointment is allowed because the failure of a new Senator to qualify caused the vacancy, which is an "otherwise" cause distinct from expiration of the term. But then it is not clear how that party limitation can or should apply. The party limitation applies when "the Senator [whose departure created the vacancy] was elected as the nominee of a political party." But there is no such Senator in this situation. Current GOP Senator Thom Tillis is not the Senator chosen as of 12:01 p.m., the moment the vacancy occurs, because of expiration of his term. It is of no moment that Tillis most recently was elected to the seat; the significance of that election ended with his term. (Just as it is of no moment who most recently held a House seat as of the expiration of his term). On this reading, we have a vacancy created "otherwise" that allows a temporary appointment, but no  former "Senator . . . elected as the nominee of a political party" to trigger the party limitation to limit the appointment. Cooper thus can appoint a Democrat, producing a 49-48 Democratic Senate. There follows a nice question of who resolves any dispute about the lawfulness of this appointment: the Senate, through its power to judge qualifications, or the North Carolina Supreme Court as the last word on state law.
So now we have a new question about the remaining 31 states, their statutes, and how they handle this combination of expiration of term and failure to qualify. For example, Minnesota's law says the governor can make a temporary appointment to fill "any vacancy," with vacancy defined as any time the office is not occupied. I looked at Minnesoat because it faced a similar situation in 2009 when the Al Franken-Norm Coleman recount and election contest continued into July; Republican Governor Tim Pawlenty floated the idea of a temporary appointment until the contest resolved, reading the statute to mean an undecided election created a vacancy supporting an appointment. A vacancy because no election had been held should be the same. Perhaps only some subset of the 32 open states can make appointments, meaning Senate control depends on which combination of states are able to appoint.
Posted by Howard Wasserman on April 18, 2020 at 04:25 PM in Constitutional thoughts, Howard Wasserman, Law and Politics | Permalink | Comments (3)
Friday, April 17, 2020
Even more January 20, 2021
Following my posts speculating about the effects of President Trump canceling the elections, David Super (Georgetown) games it out at Politico.
David plays out a few different scenarios than I did, to some interesting conclusions and ideas.
• He begins from the premise that Trump canceled the elections through an unlawful act, as opposed to states being unable to carry out the election because of COVID-19. This creates a greater possibility of a President Biden, because Democratic states are more likely to defy the President and hold elections. But he then says those states would not be sufficient to select a President because they would not equal 270 electoral votes, producing a stalemate. I disagree. The Twelfth Amendment requires someone obtain "a majority of the whole number of electors appointed." If the only elections are in Democratic states totaling (to pick a random number) 211 electoral votes, the President can be elected with 106 votes. He comes back to acknowledge that not someone can be elected with fewer than 270 votes, but having some states fail to appoint electors would cast a "cloud" over the process.
• David floats the idea that the current House could continue beyond January 3, despite the 20th Amendment. He argues that the availability of successors is an implied condition on the past Congress ending and that the most recently elected representatives could legitimately continue to serve, when the election was prevented by someone else's malfeasance. I am not sure I buy the argument. But it takes us down the road to a House contingency election (if no one gets an Electoral College majority) that could produce a 26-22 victory for Trump, given the split in state delegations. This could be confounded by the defying (Democratic) states electing some new members and perhaps changing the make-up of their state delegations.
• He argues that the rump Senate of 65 (if no new Senators are elected) may be unable to sit or select a President for lack of a quorum. He also gets a 51-49 Senate through new appointments. But, as I said in my first post, three states do not allow for appointments and North Carolina requires that the appointee be from the same party as the past seat-holder, which produces a 50-47 Republican Senate.
• He introduces an interesting wrinkle if we get into § 19 and the cabinet: § 19(e) states that a cabinet officer under impeachment at the time of the vacancy cannot act as president. A Democratic-controlled House could manipulate who becomes acting president by impeaching cabinet officers, especially those who they deemed complicit in Trump's cancellation of the elections. David puts it this way: "Democrats enjoy debating which Trump Cabinet member they think is worst; this could force them to decide which one they find most tolerable."
Posted by Howard Wasserman on April 17, 2020 at 08:38 PM in Constitutional thoughts, Howard Wasserman, Law and Politics | Permalink | Comments (7)
Wednesday, April 15, 2020
Homestead 42
The fifth (and penultimate) episode of Plot Against America aired last night. It is the first episode where we see the government acting to disadvantage Jews, either directly or through inaction in the face of private violence. We have seen examples of private Anti-Semitism bubbling to the surface--desecration of a cemetery, anti-Semitic comments and insults and confrontations in public--without an explicit link to anything from the government. There is an Anti-Semite in the White House, but we have not seen him say or do anything to give the public "permission" to act out. The closest was a state dinner for German Foreign Minister Joachim von Ribbentrop.
That changed this week in two respects. We see a group of thugs (the hint is they are from the German-American Bund) violently attach the audience at stump speech by (Jewish) presidential candidate Walter Winchell, while police stand by and watch. And we hear later radio reports that the Winchell audience attacked the bystanders.
The centerpiece of the episode is implementation of Homestead 42. This an Interior program (designed by a rabbi who works in the administration) that asks/urges/coerces/orders/conspires with companies to transfer Jewish (or "urban," in the parlance) employees from the East Coast to rural areas off the coasts, with the government paying moving expenses but not increased salary or bonuses. Herman, a salesman for Met Life, is transferred to Danville, Kentucky. He joins a lawsuit to enjoin the transfer, but the lawsuit fails in the district court; facing another year of litigation, he quits his job rather than move.
So would such a law would be invalid today, would it have been invalid then, and why?
Under current law, workers would seem to be able to raise the following. It violates § 1981, by creating unique contract terms for Jewish works (Jewish is treated as a race for § 1981 purposes). It also may violate Title VII, depending on whether an unwanted transfer is an adverse employment action. THere is an argument that the companies act under color of federal law and are violating the First and Fifth Amendments, depending on how coercive the government program is. And the program violates the First and Fifth Amendments, by compelling (or even encouraging) private action that targets certain people for disadvantage (or at least unwanted action) because of race and religion. Although the program is "voluntary" in that the workers can quit their jobs rather than move, a point Interior Secretary Henry Ford makes, it still singles out one group for a Hobson's Choice.
The more interesting question is whether it would have been declared invalid in 1942. The claims against the companies would be tougher--there was no Title VII, § 1981 had not been pulled from the scrap heap, and the state-action doctrine was in its infancy, the "close nexus" test not yet developed. As for the claims against the United States, would this sort of race- or religion-based targeting of a group for relocation off the coasts and to the middle of the country have survived challenge in 1943? Put differently, would Korematsu and Endo have come out differently were the United States not at war, steadfastly neutral in the War in Europe and with a thriving economy?*
[*] Keeping the rest of history constant, the Court to hear this case would have looked 67 % the same as the Korematsu Court. It would have included five FDR appointees (Black, Reed, Frankfurter, Douglas, and Murphy), plus Stone, a Republican Coolidge appointee, whom Lindbergh might have elevated to Chief in 1941, as FDR did in real life.
Posted by Howard Wasserman on April 15, 2020 at 09:31 AM in Constitutional thoughts, Culture, Howard Wasserman | Permalink | Comments (0)
Friday, April 10, 2020
University of Miami sued in South Carolina
A putative class action has been filed on behalf of all students against University of Miami, alleging breach of contract and unjust enrichment for sending students home and for teaching them remotely. A lot of people (especially Michael Abramowicz at Volokh) were anticipating such lawsuits and writing about whether schools will have a force majeure defense.
I find the case interesting because the action was filed in South Carolina (where the lead plaintiff lives), raising some jurisdiction and forum-selection problems. Too bad I wrote my exam, because this is a beauty.
Paragraph 8 lists a bunch of minimum contacts, including:
has solicited students residing in South Carolina to attend their institution;
has accepted money, including application and other fees, from students residing in South
Carolina; has participated in college sports competitions and/or academic competitions in
South Carolina; have websites accessible to students in South Carolina; have entered into
contracts with South Carolina residents; and generally have minimum contacts in South
Carolina . . .
A few potential problems.
Sports and academic competitions and an accessible web site are contacts with the state, but those contacts do not seem to "give rise or relate to" the breach of contract claim. That UM's women's basketball team plays Clemson once a year has no connection to whether the school breached its contract by teaching students on-line.
Entering a contract with a South Carolinian gives rise to the claim. But the claims of non-SC class members are not based on contracts entered into  in South Carolina; those contracts were entered into elsewhere. A claim should "relate to" contacts where the defendant engages in identical conduct in the forum state and outside the forum (this is the point in Ford, which was to have been argued at the end of the month). But Bristol Meyers rejected (although not in a federal class action) jurisdiction over claims by out-of-state plaintiffs over out-of-state conduct, even where that conduct is identical to the in-state conduct over which in-state plaintiffs sued. This is Bristol Meyers--identical contracts with SC and non-SC plaintiffs, all plaintiffs together in SC.
There was communication and engagement with South Carolina--soliciting, sending materials, accepting money. But the contract was "about Florida," in that this is where performance was to occur and the things for which plaintiffs paid--dorm space, campus spaces, parking--were in Florida.
If there is jurisdiction, there could be a strong transfer-venue argument, since Miami is the locus of performance of the contract and it is obviously not inconvenient for the plaintiff to travel there, even if she is home in her chosen venue.
One last point on the merits: What do the plaintiffs want and what do they believe the school should have done? They want room-and-board and other campus fees reimbursed, which makes some sense. But what about with respect to tuition? Full tuition reimbursement, even though the students are receiving some (if inferior) instruction? Reimbursement of the difference in value between on-line and in-person education (either for the entire semester or the pro rata portion that went online), however that can be determined? Suspend the semester with full reimbursement and a requirement that the students return for (and pay for) an extra semester at the tail end, thereby delaying graduation by 4-6 months? Or do they want reimbursement and a pass for the semester, so they graduate with only 7 1/2 semesters of course work. Paragraph 24 complains that "the value of any degree issued on the basis of online or pass/fail classes will be diminished for the rest of Plaintiff's life." Would that be as true if the school awarded a degree with one less semester of work?
Posted by Howard Wasserman on April 10, 2020 at 02:00 PM in Civil Procedure, Howard Wasserman, Judicial Process | Permalink | Comments (3)
Thursday, April 09, 2020
Class certification in felon-disenfranchisement case
In February, the Eleventh Circuit declared invalid a Florida law that required released felons to pay court-ordered financial obligations before their voting rights could be reinstated, affirming an injunction prohibiting enforcement as to the 17 named plaintiffs. At the time, I wrote:
The question is what happens next. The state remains free to decline to enforce the payment law against anyone while it continues to fight this litigation, even if not enjoined from doing so. That avoids either new litigation and a new injunction involving new plaintiffs or the court certifying a 23(b)(2) class of all felons unable to pay LFOs and extending the existing injunction to the class.
We got the answer on Tuesday. The district court certified a 23(b)(2) class of all persons who would be eligible to vote but-for unpaid obligations and a sub-class of persons who would be eligible but-for unpaid obligations and who show a genuine inability to pay those obligations. The state opposed certification in part on the grounds that an injunction is unnecessary, because the state will abide by any ruling if the plaintiffs prevail on the merits. The district court responded:
Here, though, the Secretary's promise to abide by any ruling is not enough. After entry of a preliminary injunction in favor of the 17 individual plaintiffs, the Secretary advised Supervisors of Elections throughout the state that the ruling applied only to the 17 individuals. The March 2020 elections went forward on that basis—without any statewide effort to conform to the United States Constitution as interpreted by both this court and the Eleventh Circuit. Class members can hardly be faulted for asserting that, if the ruling on the merits ultimately is that they have a constitutional right to vote, the right should be recognized in an enforceable decision.
The district court properly nailed the state on its inconsistency--promises of future voluntary compliance with a particularized injunction are undermined by past refusal to voluntarily comply, making the next step of class certification necessary. This is perhaps how litigation should work--a particularized injunction for individuals, expanded to a class if the state chooses not to voluntarily change as to non-parties. This is how some of the marriage-equality litigation proceeded, notably in Alabama.
But the state's framing, at least as described by the district court, is circular: The state would "abide by any court ruling." But any court ruling is limited to the named plaintiffs, so not changing conduct towards non-plaintiffs is not a failure to abide by the ruling. We need a new concept to capture what we want the government to do in changing its enforcement behavior to persons not protected by the injunction. Perhaps we could think of it as abiding not by the injunction but by the law-declaratory aspect of the court's judgment--the signal from the court as to the state of the law, separate from the order compelling government to act or refrain from acting, that hints at what will happen if government continues (as it is free under the particularized injunction) to enforce its laws as to non-parties.
Posted by Howard Wasserman on April 9, 2020 at 09:31 AM in Civil Procedure, Constitutional thoughts, Howard Wasserman, Judicial Process, Law and Politics | Permalink | Comments (4)
Wednesday, April 08, 2020
Universality in Texas
Following on Dan's post about the Tuesday's Texas abortion case and courtesy of Josh Blackman, there is FN 19 of the opinion:
Although not necessary to our decision, we note that the district court purported to  enjoin GA-09 as to all abortion providers in Texas. But Respondents are only a subset of  Texas abortion providers and did not sue as class representatives. The district court lacked authority to enjoin enforcement of GA-09 as to anyone other than the named plaintiffs. See Doran v. Salem Inn, Inc., 422 U.S. 922, 931 (1975) (explaining "neither declaratory nor injunctive relief can directly interfere with enforcement of contested statutes or ordinances except with respect to the particular federal plaintiffs"). The district court should be mindful of this limitation on federal jurisdiction at the preliminary injunction stage.
This is obviously dicta, given how the case came out. But it illustrates two points about the scope-of-the-injunction issue. First, it is not limited to cases involving ederal law and certainly not limited to federal executive orders and regulations. Because the real issue is injunctions extending beyond the parties, it is present regardless of the source of law. Second, had the court come out the other way on the merits, this is a good example of a case in which the practical effect would be universality, either because the government will fall in line and not enforce against anyone or because it would be easy for other providers to join and have the injunction extended to them.
Posted by Howard Wasserman on April 8, 2020 at 01:09 PM in Civil Procedure, Constitutional thoughts, Howard Wasserman, Judicial Process, Law and Politics | Permalink | Comments (0)