Thursday, June 22, 2023
TV Rec: Primo
I don't usually do this, but here is a TV recommendation (and one final non-SCOTUS post before what I expect will be a wave of bad decisions beginning at 10):
Primo, on Amazon's Freevee. It tells of a Mexican-American teen in San Antonio living with his single working-class mother and his five quirky uncles. It is a genuinely nice story about a decent kid that is laugh-out-loud funny. It is based on the life of writer Shea Serrano, who co-created it with Mike Schur. Worth watching this summer.
And now, back to SCOTUS doing horrible things to the law.
Posted by Howard Wasserman on June 22, 2023 at 09:05 AM in Culture, Howard Wasserman | Permalink | Comments (0)
Tuesday, April 25, 2023
Harry Belafonte and the First Amendment
Harry Belafonte died Tuesday, at the age of 96. Belafonte was one of the celebrity signatories to Heed Their Rising Voices, the editorial advertisement seeking support for MLK and the civil rights movement that gave rise to New York Times v. Sullivan.
Posted by Howard Wasserman on April 25, 2023 at 06:40 PM in Culture, First Amendment, Howard Wasserman, Judicial Process | Permalink | Comments (0)
Tuesday, April 04, 2023
Old anti-Semitism and current anti-Semitism
Dara Horn, who has a book and podcast about how people think and talk about dead Jews, argues in The Atlantic that focusing on Holocaust education makes current anti-Semitism worse. The piece is long, but here is a money quotation:
One problem with using the Holocaust as a morality play is exactly its appeal: It flatters everyone. We can all congratulate ourselves for not committing mass murder. This approach excuses current anti-Semitism by defining anti-Semitism as genocide in the past. When anti-Semitism is reduced to the Holocaust, anything short of murdering 6 million Jews—like, say, ramming somebody with a shopping cart, or taunting kids at school, or shooting up a Jewish nonprofit, or hounding Jews out of entire countries—seems minor by comparison.
And she closes thus:
I want to mandate this for every student in this fractured and siloed America, even if it makes them much, much more uncomfortable than seeing piles of dead Jews does. There is no empathy without curiosity, no respect without knowledge, no other way to learn what Jews first taught the world: love your neighbor. Until then, we will remain trapped in our sealed virtual boxcars, following unseen tracks into the future.
I serve on a Temple committee working on anti-Semitism programming. In choosing (for this year) to do a program for Yom Hashoah, we had a form of this conversation. Modern U.S. anti-Semitism, however much on the rise and however bad, is unlikely to lead to a repeat of the Holocaust. How we speak, educate, and push back against modern U.S. anti-Semitism should reflect that.
Posted by Howard Wasserman on April 4, 2023 at 07:59 PM in Culture, Howard Wasserman, Religion | Permalink | Comments (0)
Friday, March 10, 2023
Baretta Theme
Robert Blake died. I do not have anything to say about Blake. But it offers an excuse to post about the show's awesome theme song, which somehow did not make Rolling Stone's top-100.
Posted by Howard Wasserman on March 10, 2023 at 02:45 PM in Culture | Permalink | Comments (0)
Monday, December 19, 2022
What if "You've Got Mail," but Jewish?
In considering whether When Harry Met Sally . . . is a Jewish movie, I argued no one would believe so if you replaced Billy Crystal with Tom Hanks--and get You've Got Mail. Behold Hanukkah on Rye, the 2022 Hallmark Chanukkah movie that earns such Hallmark-high praise as weirdly good and terribly sweet.
At some level, I have the same complaints I level at all of these movies--they place Chanukkah at the center of the adult (as opposed to kid) Jewish lifecycle and calendar and ascribe the holy day a force it does not have for most Jewish adults. Adults in these stories mark the year and their lives by Chanukkah. So from last year's Eight Gifts of Hanukkah:
    • A Jewish contractor tells his Jewish client that construction on her optometry office-a business with no discernible connection to Judaism or the holiday--will "be done by the Eighth Night of Chanukkah."
     • That client's ex wants to get back together because "maybe it's the holiday, but I have been taking stock of my life." Umm, we have a month plus ten days devoted to that, nowhere close to this time of year.
    • A family gathers for the first night to light candles, etc., then the child in the family asks whether she can "unwrap her Chanukkah presents"--as if anyone in a real conversation in that context would need the adjective. OK, that may just be bad writing, but it illustrates how these movies find it necessary to hit everyone over the head with the fact that these people are Jewish.
Although these recent movies have included Jewish actors and crew, they continue to present Chanukkah as "Jewish Christmas"--that most wonderful time of year when we gather we family, do not want to be alone, and make a lifetime of memories that guide us through life.
HoR does not suffer from those problems because it is not an original story. It is a Jewified You've Got Mail, with identifiably Jewish characters played by Jewish actors and set within the eight days of Chanukkah. The timing sort-of makes a little sense because the story revolves around latkes and a secret latke recipe, although it still centers Chanukkah as the time of year where Jews gather, take stock of life, long to find love, etc. Anyway, Jacob, the fourth-generation operator of LA-based deli Zimmers, relocates to New York to open a new location on the Lower East Side; Zimmers is known for combining old-time Jewish deli with modern takes and a wider menu. Molly is preparing to take over Gilbert's, her family's fourth-generation, very traditional, but secretly struggling, deli in that neighborhood--if she only can figure out how to make a good egg cream (hint: stir the chocolate into the milk before spritzing the seltzer). Meanwhile, their respective bubbes sign them up for a mysterious New York-based matchmaking service in which people write handwritten letters to a pseudonymous match ("David" and "Beth") that a courier collects and delivers. Multi-generational family dynamics appear to center the  final act.
Some non-Jewish-focused spoilers on HoR after the jump; if you do not want to know how the movie ends, stop reading.
I will leave with this point. I can give Hallmark credit for wanting to depict Jews at Christmas, the only people in the Hallmark Cinematic Universe who want to stay in The Big City. But then tell a somewhat realistic story of American Jews. If it wants a December-based Jewish-American rom-com, set it at one of the Matzah Balls in many cities on Christmas--events designed for young Jewish singles to meet. Or at a Christmas-day Chinese restaurant comedy show. Importantly, neither story has anything to do with Chanukkah--which may be over or not have begun on December 25; each is about how Jewish-Americans make a unique culture in the larger society. If Hallmark insists on  a Jewish-holy-day-themed story, set it at Passover or Yamim Noraim--the days that matter on the Jewish calendar. Otherwise there are better Jewish rom-coms that need not squeeze into a short holiday.
OK, now the spoilers. What I find interesting about
HoR
 as a riff (generously) on
YGM
--the movie corrects the two things people find unrealistic and arguably problematic about the source material.
As in YGM, Jacob figures out that "Beth" is Molly and tries to use it to his advantage, although not as manipulatively. YGM ends with that reveal and she acts it happily without thinking more about. In HoR, Molly learns about this about 20 minutes before the end, and is (rightfully) pissed off--he was dishonest with her and used that information to his advantage. Yes, the advantage was love, but still. It takes awhile and several different conversations with different people to bring her down from the point.
Unlike YGM, Zimmers does not put Gilberts out of business as Fox Books (inevitably) crushed the independent bookstore. There is something hinkey in YGM's story of "you destroyed my multi-generational family business and put me out of work, but I am in love with you" story. HoR changes that because despite its obvious political conservatism, Hallmark hates capitalism. Zimmers is not a franchising behemoth; it remains family-owned, just with a less-traditional approach. Jacob helps Molly (something Tom Hanks never did for Meg Ryan); he tries to convince his family to find a new location and he works with Molly on a bunch of Chanukkah-themed promotions at Glberts. Finally, the families learn of an historical connection and end the story by combining businesses in New York (in a way that would undermine both in real life--again, I do not think Hallmark understands capitalism).
Posted by Howard Wasserman on December 19, 2022 at 01:10 PM in Culture, Howard Wasserman, Religion | Permalink | Comments (0)
Thursday, October 13, 2022
The Franchise: Sandy Koufax and Yom Kippur
The new podcast The Franchise: Jews, Sports, and America, hosted by Meredith Shiner, dropped its first episode, on Sandy Koufax and Jews playing on Yom Kippur. I discuss my Koufax Curse study (around the 11:00 mark).
I learned one new thing: Max Fried was one of the cursed in 2019. Pressed into first-inning relief when the Braves' starter surrendered four runs, Fried was almost as bad, giving up another four earned runs in less than two innings of work. According to journalist Jeff Schultz, Fried was fasting when he entered the game. He had anticipated that he would not be needed to pitch until later in the game, after sundown and the opportunity to eat something before taking the mound. Other pitchers make a similar Yom Kippur compromise--going to the park, dressing, and being available to pitch while fasting.
Posted by Howard Wasserman on October 13, 2022 at 08:54 AM in Culture, Howard Wasserman, Sports | Permalink | Comments (1)
Saturday, October 08, 2022
Jewish pop culture without Jews
For Shabbat, two items about Jewish pop culture and non-Jews and the relation between them.
• The Patient tells the story of a serial killer who holds a psychiatrist hostage, seeking therapy to stop him from killing. Non-Jew Steve Carrell plays the explicitly and deeply Jewish therapist, Dr. Alan Strauss. This character's Jewishness goes beyond the name; it is central to the character and the story. Strauss mourns his deceased wife, a Reform cantor; he is estranged from his son, who became Orthodox; flashbacks show tension points around the wife singing at the Orthodox wedding and giving ice cream to her non-Orthodox daughter's children when the Orthodox son's grandchildren cannot have it (long explanation of the laws of Kashrut). The most recent episode, Kaddish, revolves around Strauss reciting the Mourner's Kaddish for his wife.
Carrell (as ever) is great in the role. But the show highlights the representation question--when should a Jewish actor play a character so identified with Jewishness. This is not an incidentally Jewish character where the writers happened to give him a Jewish name; Strauss' Jewishness and Jewish faith is inextricable from the story. Showrunners Joe Weisberg and Joel Fields (both Jewish; Fields' father was a rabbi) said the original version of Dr. Strauss was not necessarily Jewish; that part of the character filled-in as the project developed. Carrell does an OK job with the prayer (which, FWIW, is Aramaic rather than Hebrew), although he recites it with an Eastern-European-cum-old-Jewish-Brooklyn-man tone different from his normal speaking voice.
• Bad Sisters is a pitch-black dramedy in a small city in Ireland; it tells the story of four sisters plotting (and perhaps succeeding?) in killing their fifth sister's abusive husband. This decidedly non-Jewish show features Leonard Cohen's Who By Fire in the opening credits. That song is inescapably Jewish--even by Cohen standards. It riffs on Unetanneh Tokef, a central (and troubling, to many) piece of the Yom Kippur liturgy that asks who will live and find peace and happiness and who will suffer and die and how in the coming year, mitigated by prayer, righteous actions, and returning to Hashem. I have not figured out why they chose this song, beyond it being great. Certainly not for its Jewish themes. Maybe because it is about punishing a person for his misdeeds? Maybe because it lists different ways someone might die, some of which feature in the actual plot?
Posted by Howard Wasserman on October 8, 2022 at 03:13 PM in Culture, Howard Wasserman | Permalink | Comments (0)
Sunday, September 18, 2022
M*A*S*H*
Saturday marked the 50th anniversary of the 1972 series premier of M*A*S*H*, a show I watched religiously on first-run and re-runs beginning around 1978-or-so through the 1983 finale (still the highest-rated non-sports television show) and beyond. I am sure I have seen every episode at least 5-10 times. I pop-in on it on MeTV every so often; I can identify most episodes within about 5 seconds. It has not aged well in many respects, although as a former show writer pointed out, it takes place in an Army camp in the middle of a war in the early 1950s; of course the behavior taking place there is unacceptable in 2022.
Many of written about the show's change in tone over 11 seasons; the process began with the cast changes in the fourth season (replacing the commanding officer and second-banana doctor with more serious and fully formed characters) and accelerated over time the final eight seasons. Much of this focuses on the show's anti-war attitude becoming more text in many of the stories, the show becoming what we now would call a "war dramedy."
Here is a different way in which the tone change presents. I can think of three story lines the show repeated, in whole or part. The first time, within the first three seasons, it was played mostly for laughs, without getting into depth or nuance or considering the bigger picture or issues; the second time, sometime later in the run and with new characters, the show took the issues seriously and considered broader ramifications.
Consider:
    • Conducting fake surgery. White Gold (Season 3) Hawkeye and Trapper slip something into the drink of Col. Flagg (a recurring military-intelligence officer played for dry laughs) to mimic symptoms of appendicitis and remove his appendix; they want to stop him from taking medical supplies to trade for information. Preventative Medicine (Season 7) Hawkeye does the same to a reckless commander who is causing casualties in absurd numbers, but B.J. objects and refuses to participate in a violation of his oath. The button on the episode is more wounded coming in and that removing one cause of death and destruction in war does not stop the larger toll of war.
    • Summary Executions. Officer of the Day (Season 3) Col Flagg (he's back) wants the camp to release a wounded North Korean guerilla so he can execute him in Seoul; Hawkeye and Trapper sign-off at gunpoint, then sneak Klinger (whom Hawkeye had promised a trip to Seoul) into the ambulance. Guerilla My Dreams (Season 8) A South Korean officer wants the camp to release a wounded woman, whom he says is an enemy guerilla; the officer has a reputation for torturing suspects. Hawkeye et al resist and try to sneak her out of camp, only to have the Korean soldiers stop them at gunpoint and take the woman away. The woman speaks of how she hates the American soldiess and would gladly kill all of them.
    • Adopting war orphans. Kim (Season 2). A wounded, seemingly orphaned little  boy, is brought to camp. Rather than send him to an orphanage, the camp keeps and cares for him for a time, prompting Trapper to decide to adopt the boy; the process of doing so is presented as relatively simple. (The mother is found at the end). Yessir, That's Our Baby (Season 8). A baby (the child of a Korean woman and American G.I.) is left at the camp; they try to get her sent to the U.S., but no one (Red Cross, Army, South Korean government, State Department) will cut through red tape and work with them. At one point they raise the issue of adopting her and are told "not a chance." Because the child is half-American, she cannot be placed in a Korean orphanage; they leave her at a monastery.
This is not a comment on which is "better." Only that it illustrates how the show evolved and became more complex over time.
Posted by Howard Wasserman on September 18, 2022 at 10:36 AM in Culture, Howard Wasserman | Permalink | Comments (0)
Friday, September 09, 2022
The queen is dead, long live the king (Updated)
Three thoughts, as someone who, when my wife and kid woke up early to watch William and Kate's wedding, joked "didn't we fight a war so we didn't have to do this?"
• TIL they change the words to the British national anthem. It makes sense, but I had never gotten confirmation (since hardly anyone is alive who remembers anyone other than a queen).
• The combination of the events in the U.K. and ongoing political events here highlights something Gerard has written about--the possible gains from separating the roles of head of state and head of government. The U.S. is unusual in being a stable liberal democracy that combines those roles. Perhaps a central executive of some stature, disengaged from partisan competition and policymaking, can help lower the political temperature and avoid things such as one side's refusal to accept electoral defeat. On the other hand, Elizabeth's statute came from serving for 70 years and becoming indistinguishable from the nation. A figurehead HoS also presumes unified legislative/executive control. So maybe our system is too far gone.
Update: David Frum frames it around two interesting points. One is separating the trappings of wealth and power and actual power--the person with the trappings has no power, the person with power has no trappings, lives in a small house, and regularly encounters rudeness (think of Question Time). The other is how accidental both systems are. The Constitution modeled presidential power after monarchical power as it existed in in 1787, only for the British to organically limit that power in the following years. The British couch an evolving system in long tradition, while the U.S. tries to pull an ancient system into the modern world.
• Chief Justice Rehnquist wrote in Hustler that "our political discourse would have been considerably poorer without" political cartoons--not only for the caustic (and sometimes tasteless) satire and criticism that brings down the powerless (as Rehnquist emphasized), but for their ability to wordlessly capture a moment and an emotion. Behold:
Posted by Howard Wasserman on September 9, 2022 at 02:45 PM in Culture, Howard Wasserman, Law and Politics | Permalink | Comments (0)
Wednesday, September 07, 2022
Conflict experts fight about Star Wars
Now for something completely different, after the jump. (H/T: Former Prawfs guest Scott Maravilla). And watch for Star Wars, Negotiation, and Conflict Resolution, edited by Noam Ebner (Creighton) and Jennifer Reynolds (Oregon), coming soon.
Posted by Howard Wasserman on September 7, 2022 at 03:13 PM in Culture | Permalink | Comments (0)
Thursday, March 17, 2022
On permanent Daylight Savings Time
It is said that the fact that a law has bipartisan support proves it is a bad idea--if everyone agrees, there must be something wrong with it. I would add the same about any law that Marco Rubio proposes or supports.
Case in point is response to the bill--introduced by Rubio and passed in the Senate by unanimous consent--making Daylight Savings Time permanent. . Josh Barro takes down the idea (including a list of when sunrise might occur in major cities), which also was discussed on NPR's 1A. I have learned a few things.
    • As usual, bad understanding of public opinion has been used to support the law. Supporters insist an overwhelming majority wants the change. But what a majority wants is an end to twice-yearly time changes. There is no majority supporting permanent Daylight Savings as opposed to permanent Standard (I prefer the latter).
    • We tried this as a two-year experiment in winter 1974 (I do not remember it--I was 5); everyone hated it so much that Congress repealed the law that summer. Science supports permanent Standard time if anything--it is better for sleep cycles and energy levels to have light when waking up and starting the day than having light at the end of the day.
     • Some observant Jews are unhappy because it makes it difficult to attend morning prayers in synagogue before going to work or school in places where sunrise might be as late as 9 a.m. (although their bosses will be happy because they can work later on Fridays year-round, as Shabbat begins later).
Of course, the Senate did not debate any of this.
I cannot find the link, but one argument in favor of this change finds support in the habits of the pandemic experience. While working/schooling from home, people woke up later and went outside in the mid-to-late afternoon. Permanent DST conforms to those habits--no need for light at 7 a.m. if people are sleeping to 8 or 9, more need for light at 5 p.m. if that is when people venture out. Perhaps. But if the goal is to return to "normal" (i.e., pre-pandemic) life the disconnect between how we live and the light returns. My kid is back to  school at 8, which means leaving the house at 7, which means waking up at 6--all in the dark.
Posted by Howard Wasserman on March 17, 2022 at 10:11 AM in Culture, Howard Wasserman | Permalink | Comments (0)
Sunday, December 26, 2021
Is "When Harry Met Sally . . ." a Christmas movie? Is it a Jewish movie? Is it both?
We watched When Harry Met Sally . . . with our 15-year-old last night. They enjoyed it and now understand the source of many cultural references (low maintenance, singing in front of Ira, not fucking with Mr. Zero, "because of God," etc.) that have bounced through our house for years. Next up, I guess, is Casablanca. Until then, two questions:
First, is this a "Jewish" movie? I saw an academic talk years ago that argued this is another version of the "Jewish man's opposites-attract relationship with the strange non-Jewish woman" story. I have never bought it. The movie is "Jewish" in that the writer (Nora Ephron), director (Rob Reiner), and male lead (Billy Crystal) are Jewish--but that is true of many movies (running Hollywood has its benefits). The story is loosely based on Reiner's experiences reentering the dating scene following his divorce. Sally is not Jewish (we twice see her buying a Christmas tree--more on that below). But is Harry meant to be Jewish? The story never makes that explicit. He is based on Reiner and played by a Jewish actor presenting "typically Jewish" mannerisms and personality. Harry Burns is a Jewish name, I guess, but it is no Isaac Herschkopf. Perhaps it does tell the Jewish-man-chases-shiksa story, sanitized for a mainstream audience. On the other hand, if you kept everything the same as the original movie and put Tom Hanks in the male lead (i.e., if you made Sleepless in Seattle or You've Got Mail*), would we think of this as a "Jewish" movie?**
[*]  In You've Got Mail, the Hanks character is Joe Fox and the mammoth chain bookseller is Fox Books. The irony for people watching that movie in Philadelphia was that Fox Books is a multi-generational independent bookshop around the corner from a Barnes & Noble, and its founder was Joseph Fox, who was Jewish.

[**] On a third hand: Ephron claimed that she based Sally on on herself and her friends. So you could tell a different Jewish story by remaking the movie with Jesse Eisenberg and Lizzy Caplan.
Second and more controversially: Is it a Christmas movie? The current-day (non-flashback) story appears to cover roughly 16 months--they reunite in late summer/early fall and the story ends on New Year's one year later. They pass through two Christmas seasons--captured in two winter-and-Christmas-in-New-York musical montages set to Christmas standards and buying Christmas trees (for Sally, not for Harry, of course). The different tenor of the Christmas montages evokes the different stages and states of their relationship, although with limited dialogue. The "action" of the seasonal scenes occurs not on Christmas but at two New Year's Eve parties--is New Year's part of Christmas for Christmas MovieTM purposes and should it be?
Posted by Howard Wasserman on December 26, 2021 at 03:02 PM in Culture, Howard Wasserman | Permalink | Comments (12)
Monday, December 13, 2021
Succession finale does Bus Orgs--please explain
Succession's Season 3 finale aired Sunday. The big story development involves Bus Orgs stuff about which I know nothing and that I hope someone can explain. (After the jump to avoid spoilers)
First, a preliminary shout out to Mog. Mog is a cat in a series of children's picture books. The episode opens with Logan reading  Goodbye Mog to his too-old-for-this-book grandson. In the book, the cat dies but hangs around as a ghost to guide the family's new cat. Using this as the episode opening references the cliffhanger of Episode 8, which left people wondering whether Kendall had died. We got a kick out of the scene because someone gave us this book (and only this book--nothing else from the Mog series) when our kid was a baby and we all found it a bit freaky for a children's book. We joke about our four former pets "mogging" our new dog to help her become part of the family.
OK, here is the bus orgs part.
The episode centers around Logan selling the family company to a larger company, a move that likely would push Kendall, Shiv, and Roman out of positions of power. They attempt to stop it through the following move: The articles governing the holding company (which owns the family company) provide that no move can cause loss of family control without support of a super-majority of the owners of the holding company. The owners include at least Logan and his four children. It is not clear if there are others, if the requirement is a super-majority of shares or shareholders, and how many shares each person knows; what is clear is that without their support the deal cannot go through. We also learn that the super-majority provision was established as part of Logan's divorce settlement with his second ex-wife, Caroline (Kendall/Shiv/Roman's mother), to protect her then-minor children.
The plan fails when Caroline screws the kids over by doing something that enables Logan to move forward without his kids' approval. The question is what, exactly, she does.
• Caroline tells the kids that she renegotiated the divorce settlement (in exchange for something, likely Logan's help getting her skeezy new husband a peerage) to eliminate the super-majority requirement. But its that possible? Can the divorce settlement legally create (and then eliminate) the super-majority requirement in the company's organizing documents and rules? It seems to me the settlement would have required Logan to put that requirement in the company regulations, where it now remains. Changing the divorce settlement cannot change the company regs; the company must do that. And presumably Logan cannot change those regs unilaterally without some notice and approval of the three kids who now enjoy legal rights as adult owners.
• Maybe the regulation requires a super-majority of shares, Caroline remains an owner of the holding company, and she threw her shares behind Logan's share to create a super-majority of shares that can outvote those of the kids? That would make a bit more sense, although it has nothing to do with renegotiating the divorce settlement.
Is there some other explanation? Is this another instance of the show (in the eyes of some profs) playing fast-and-loose with how corporate governance operates in the interest of the drama of how badly Logan and Caroline treat their children (as Shiv says, "we just walked in on Mom and Dad fucking us")? The story obviously defies reality in that they negotiate and complete a major corporate acquisition in less than a day, from a temporary villa in Italy. But I am wondering if anyone understands the mechanism that made the plot work.
Posted by Howard Wasserman on December 13, 2021 at 09:03 AM in Culture, Howard Wasserman, Television | Permalink | Comments (2)
Tuesday, August 31, 2021
Mike Richards, Jeopardy, and humor
Because I am a mere fan while Paul is a multi-time champion, I have not commented on the Defenestration of Mike Richards as new host and (as of today) as executive producer.
This has all the hallmarks of a modern story--smarmy white guy; past offensive comments and behavior buried, ignored, and unearthed; the joust between "cancel culture" and "our First Amendment right to disassociate with you because of what you said;" and the never-ending quest to show that past statements and actions do not reflect "who I am" as a person. It is not certain what ultimately led to Richard's demise--the hostile atmosphere he allowed (and may have participated in) on past shows he ran; the blatant self-dealing to get the host gig and his dishonesty about that self-dealing; the problems he created within the Jeopardy workplace; or the seven-year-old podcast stupidity. The response to Claire McNear's reporting, and the speedy changes since that reporting, has focused on the fourth more than the first three. That affects how we think about this in the "cancel-culture" narrative. The first three were disqualifying; the problem emerges when we focus too much on the fourth.
This piece by Ken Levine (a TV writer  on shows such as Cheers, Frasier, and M*A*S*H* and a baseball announcer for the Orioles and Mariners) raises a great point that captures what got Richards in trouble:
People say stupid things when they try to be funny and they're inherently not funny.  And that includes racist remarks and sexist remarks.  
They hear Howard Stern pull it off, or Don Rickles, or Richard Pryor and they think they can too.   But they can't.  
And let's be honest, sexist, racist jokes are easy.  Instead of displaying real wit they go after easy targets.  

***

Especially now, that we're all so hyper sensitive, we all have to be careful and exhibit good judgement, and that could be a problem for unfunny people who think they're funny because their judgement is already cloudy.   Leave the comedy to the pros. 
We can debate the hyper-sensitivity point. There is no debate that there are funny people and unfunny people. The few weeks I watched Mike Richards as guest host did not radiate "funny."
Posted by Howard Wasserman on August 31, 2021 at 03:26 PM in Culture, Howard Wasserman | Permalink | Comments (0)
Now for something completely different
What is the "story" being told in this ad? (This is in heavy rotation in Miami)
Posted by Howard Wasserman on August 31, 2021 at 01:01 PM in Culture | Permalink | Comments (8)
Monday, August 23, 2021
The Chair
My wife and I work in academia, so we are the target audience for Netflix's The Chair. We plowed through the six half-hour episodes and found it an enjoyable story and funny--worth watching and worth a second season. But neither of us shared the conclusion that it was Neflix's best drama in years or that it gets academia right. Take what follows as one point of view. Neither of us works in English or the Humanities and neither is a person of color, although my wife is a woman and holds a non-tenure-earning position, a different prevalent inequity in the academy.
I think my not loving the show more than I did comes to this: The show skewers multiple foibles of academia, but those foibles are inconsistent, the narrative has continuity errors among those foibles, and the hero's solution misunderstands or conflates them. Spoilers after the jump.
Here are the problems thrown in the lap of Ji-Yoon Kim (Sandra Oh) in her first days as chair:
    • A very senior career-Associate Professor (the first tenured woman in the department) has her office moved to a box without wi-fi in the basement of the gym. She also began her career paid $ 12k less than the men hired at the same level and has lived a career of having extra service thrown on her. She goes to the Title IX office several times, but finds the office ineffectual. Here is one continuity problem--the office move gets blamed on Ji-Yoon, although the move occurred before she took over  and seems to have come from the dean's office.
    • The dean orders Ji-Yoon to convince the three most-senior faculty (the woman above and two men, all white) to retire. New lines and other funds come only if she succeeds. The targeted faculty teach to empty classrooms, get bad evaluations, and seem to have stopped caring about teaching well or about engaging with their students. The woman spends time having someone hack into a database to identify the source of a negative review, then confronts the student in public (with a passionate defense of Chaucer that, if she made it in the classroom, might make her a more-engaging teacher). Two have stopped writing.
    • The mid-career superstar (and Ji-Yoon's sort-of love interest) Bill Dobson (Jay Duplass) has been drinking and taking pills and phoning-in his teaching and everything else in since his wife died a year ago. Late for class and hung-over while lecturing on fascism and absurdism, he drops a passing "Heil Hitler" with a Nazi salute (I have not decided how inexcusable that was in context as a light aside). Students surreptitiously record it and the video becomes a meme with a Nazi hat and uniform superimposed on him. That triggers a campus uproar, with students calling for his head while chanting about "getting Nazis off campus." A "town hall" on the campus quad goes off the rails. Some have criticized this story line as a caricature of student protests cum cancel culture, but the scene does not look so different from the Nicholas Cristakis or Bret Weinstein encounters. This  threatens to pull Ji-Yoon under when the student paper reports (disingenuously) that she imposed a "gag order" on the department to cover for Dobson.
    • The department's lone African-American woman is up for tenure and the senior prof (one of the three on the chopping block) chairing her committee is out to get her, seemingly because he resents her "modern" teaching methods that attract students to packed classrooms. Ji-Yoon exerts what I think would be inappropriate influence on that professor and that process, although in what we are supposed to see as a just cause.
    • Led by the three aging faculty Ji-Yoon is supposed to push into retirement, the department holds a no-confidence vote with Ji-Yoon sitting in the room, in consultation with the dean; the vote succeeds, 6-5. When she ceases to be chair, Ji-Yoon pulls a parliamentary move in naming the new chair that perhaps sets-up a second season. This is the show's other continuity problem. At times, characters speak about Ji-Yoon being chair by virtue of a departmental selection, while other times she is described as being appointed by and serving at the pleasure of the dean (the latter being how life works). And, of course, no-confidence votes are advisory to the dean. It would not take effect immediately after the votes are counted. Nor would we expect the dean to take seriously a no-confidence effort led by the three faculty members he had ordered the challenged chair to get rid of.
    • The student outrage against Dobson leads to a kangaroo proceeding that could not work against anyone, least of all a professor with tenure, putting aside that nothing he did would be grounds for losing tenure.
And here is the big spoiler and what rang false for me: In the finale, Ji-Yoon defends Dobson at the proceeding by going off on the dean's and the university's obsession with money and the way they ignore what the students want and need. But what the students want and need is what the dean (and central administration figures) are pushing for and Kim opposes or refuses to do: Fire the "Nazi" prof. Get rid of  the deadwood profs who do not care about teaching or their students, which offers the additional benefit of clearing a departmental obstacle to the tenure grant of the popular teacher. Spend money on areas of study that students are interested in--not the undersubscribed humanities but those that lead them to lucrative careers. The show is trying to tell a story of Kim standing up to power--but the power structure is actually on the side she purports to stand for. I do not believe this is the message the show intended to send. But by conflating inconsistent stories, that is the resulting story logic.
Again, we enjoyed the show. But I think we were expecting/hoping for more.
Finally, a pitch for an often-forgotten show about academia: The Education of Max Bickford (2001-02), about the reluctant (old, white, male) chair of the History/American Studies department at a women's college. It aired during my first year in teaching and while my wife, who attended a women's college, was in grad school. It is a network show, so it is generally unambitious and has similar plot holes to The Chair. But it is worth a rewatch, if you can find it streaming.
Posted by Howard Wasserman on August 23, 2021 at 09:31 AM in Culture, Howard Wasserman, Television | Permalink | Comments (0)
Tuesday, August 17, 2021
Misha and the Wolves
I watched Misha and the Wolves on Netflix over the weekend. I had not known this story. From the mid-'90s to 2008, Misha Defonseca told the world that she was  a Belgian-born Jew hidden with a Catholic family (and given a name change) when her parents were deported and that beginning in 1941 (at the age of 7) she walked across Germany and into Poland looking for her parents, killed a German soldier, escaped from the Warsaw Ghetto, and hid in the woods, taken care of by a pack of wolves. The story unraveled in 2008 when multiple investigations revealed that the story, including Defonseca's identity, were fabricated.
According to the movie, Defonseca's story fell apart following a falling out with the small publisher, Mt. Ivy Press, owned by Jill Daniel, that published the book (which did not sell in the U.S.) and sold overseas rights (where it was a huge bestseller in Europe, spawning a French-language film adaptation). Defonseca won a $ 22.5 million judgment against Daniel. Trying to figure out how to challenge that judgment, Daniel stumbled across a document that caused her to question Defonseca's story; she brought in outside experts to investigate and eventually get to the truth. In 2008, Defonseca acknowledged that she fabricated the story. Daniel successfully sued for vacatur of the Defonseca judgment.
The movie does a poor job covering the litigation. This is unsurprising. The movie is about Defonseca's story, not the litigation, so the details of what happened in court are unimportant, other than the outcome and how Daniel responded to the outcome. The film's theme is "Defonseca conned Daniel, then Daniel exposed the lies because she was looking to get out from under an unjust judgment." Defonseca's lawyer hints at serious wrongdoing. Daniel's description of the trial suggests the jury was swayed by the heartbreaking (and false) testimony of a purported Holocaust victim and Daniel was perceived as the monster who ripped her off despite having extensive records of making payments.
Three cases with several written opinions arose from this mess: 1) Trial and appellate opinions in the underlying royalties dispute; 2) two appellate opinions from Daniel's lawsuit to vacate the prior judgment; and 3) Daniel's bankruptcy proceeding. Reading through the published opinions offers a different story that is relevant to how we view Daniel and the entire thing. A more accurate and detailed discussion of the litigation might have produced a movie with a different tone.
First, the original dispute was not between Defonseca and Daniel/Mt. Ivy. Daniel brought in her then-friend Vera Lee to work with Defonseca (who is neither a writer nor a native English speaker), then pushed Lee off the book. Lee initiated the original litigation naming Mt. Ivy, Daniel, and Defonseca as defendants, as well as the company Daniel hired to sell the book in Europe. Lee won an $ 11 million+ judgment that stands--the court in the second action declined to vacate that judgment and the bankruptcy court in 2017 denied discharge. Lee receives little or no mention in the film, even though Daniel's fallout with Lee, not Defonseca, precipitated the proceedings that precipitated the unraveling of Defonseca's lies. Also, Defonseca's $ 22 million+ judgment  against Daniel and Mt. Ivy came on a cross claim, not an original dispute between Defonseca against Daniel. Civ Pro remains your friend.
Second, the state trial court described "the totality of the defendants' conduct as having been infused with a high enough level of rascality to have raised an eyebrow, even to those inured to the 'rough and tumble' of the marketplace." The findings of wrongdoing in the trial court opinion and the first court of appeals opinion are detailed. They include undisclosed side contracts, unmet promises about capacity, self-dealing, an offshore foreign subsidiary to which rights were assigned, agents exceeding the scope of their authority, and ceasing domestic marketing efforts within a few months of publication. The film makes a lot of Daniel's efforts to get the book into Oprah's book club; in the film, Daniel says Defonseca refused to go on Oprah when invited, while the court of appeals says Daniel canceled. Anyway, this sounds like more than  "Defonseca played to the jury's sympathies and the jury ignored all the evidence because I looked like a monster."
On a side note, the Oprah-appearnace-that-never-was gets a lot of play in the film. The show recorded a segment (which never aired, of course) of Defonseca at a nearby wolf preserve, and the movie spends a lot of time with the wolf-expert/owner of the preserve. The owner makes much of Defonseca's rapport with the wolves during that segment, I guess to suggest they had found one of their own, thereby verifying her story. Daniel expresses disbelief that Defonseca refsued to go on Oprah when it could have meant millions in sales. The suggestion is that this refusal undercut Daniel's marketing efforts and was a first red flag--Defonseca canceled because she knew the story could not stand up to scrutiny and did not want to expose herself to Oprah's withering interrogation. The latter point is belied by Defonseca making TV appearances in Europe, including to promote the film adaptation.
Third, in the opinion affirming vacatur of Defonseca's judgment, the court of appeals concluded:
This case has had a legal life of over fifteen years; All involved have been bloodied. Defonseca's story has been shown to be false. As for Daniel, she also has been shown to have acted highly inappropriately, as evidenced by the still valid multimillion dollar judgment against her in favor of Vera Lee, the one least blameworthy person in the entire affair. Hopefully the saga has now come to an end.
Again, this is a different message than what the film presents.
Finally, one film review questioned the motives of various actors in this drama. It argues that Defonseca's motives remain unknown but that Daniel was motivated by greed and a desire for publicity. From the movie alone, this criticism makes no sense. Daniel is a book publisher--her job is to find good stories, help tell them to the world, publicize them, and make money. Daniel did just that, or at least tried. The film mentions but downplays two things that give the greed point more resonance: the underlying business relationship before the fraud was exposed as found by the courts and Daniel's failure to investigate pre-publication suggestions that Defonseca's story did not seem credible. The film mentions the latter a few times in passing, but does not emphasize it in the way it comes out in the opinions.
Posted by Howard Wasserman on August 17, 2021 at 09:31 AM in Culture, Film, Howard Wasserman | Permalink | Comments (0)
Friday, August 06, 2021
A day in the year
One Year is a Slate podcast hosted by Josh Levin telling various stories from 1977. (I find it interesting because I turned 9 and it was in many ways the first year I was really aware of the world). This week's episode, Elvis, the Pledge, and Extraterrestrials, tells three stories tied to August 16, 1977. Two touch on interesting speech stuff.
The first is about the National Enquirer's coverage following Elvis Presley's death on August 16. The big focus is its practice of paying sources (such as Elvis' girlfriend and the paramedics who responded to the scene) for exclusive stories and to obtain photos of Elvis' body in the casket. Ian Calder, later of Calder v. Jones fame, features prominently. I remember that around this time People Magazine went on a TV advertising kick with the tagline "If it's in People, you know it's true," an effort to separate itself from the Enquirer.
The second (beginning around 16:30) is about Deborah Lipp, a New Jersey high-schooler who sued the school over the right not to stand for the Pledge (New Jersey law required students to stand at attention, even if not reciting the words). The district court ruled from the bench on August 16 that the law requiring students to stand was invalid. Levin notes that SCOTUS has never ruled on whether the First Amendment protects the right to remain seated, presenting that as an ongoing problem for students through clips of recent school efforts in Texas and Florida (of course) to compel student participation. Lipp tells the story of receiving a call from her daughter's teacher asking for her permission for the daughter to sit, telling the teacher that her daughter does not require parental permission, and the teacher taking that as an expression of permission.
The focus on whether SCOTUS has spkoen leaves out some things. First, less than a year later, the Third Circuit affirmed in Lipp in a short per curiam, agreeing that the state cannot "requir[e] a student to engage in what amounts to implicit expression by standing at respectful attention while the flag salute is being administered and being participated in by other students." So there is binding precedent in New Jersey, Delaware, and Pennsylvania (as well as the Virgin Islands) that schools cannot compel any participation, verbal or non-verbal. Second, SCOTUS precedent does not matter much when most of these cases follow a similar pattern. The school tries to push the student around, a district court tells the school to cut the crap, and the school does not appeal or push further. Alternatively, the school backs off in the face of the threat (often in the form of a letter from the ACLU or FIRE) that a court will tell it to cut the crap. This is not to minimize the costs and burdens on students when school districts become over-officious; I wish they would do a better job at this. It is to say that a SCOTUS decision (which the school also can ignore if it wants to deal with the political, legal, and financial fallout) would not make a difference.
Posted by Howard Wasserman on August 6, 2021 at 09:31 AM in Culture, First Amendment, Howard Wasserman | Permalink | Comments (0)
Thursday, July 29, 2021
"Hunters" is back in production
Hunters, an Amazon show about Nazi hunters in 1977 New York, is in Season 2 production. The Forward; many Jewish leaders, educators, and advocates; and I are not happy to hear this news.
Posted by Howard Wasserman on July 29, 2021 at 08:24 AM in Culture, Howard Wasserman | Permalink | Comments (0)
Wednesday, March 31, 2021
Not Nike's "Satan Shoes:" Is it Trademark Infringement & Dilution? (Updated)
The following guest post is by my FIU colleague Julia Jan Osei-Tutu, who teaches and writes on IP and fashion.
Update, April 2: The district court issued a TRO.
"Satan Shoes" are Nike shoes that have been modified by MSCHF. Should one applaud the creativity or is this simply causing mischief and harming the brand?
MSCHF, a New York based company, is marketing and selling a modified Nike AirMax 97 as its "Satan Shoes." This shoe is a collaboration between MSCHF and Little Nas X, who became well known for his hit song, "Old Town Road" with Billy Ray Cyrus. Lil Nas X is currently promoting his new song "Montero (Call Me By Your Name)." The video for the new song has scenes where Lil Nas X descends to hell and dances with the devil, hence the connection to the satanic theme for the shoe collaboration.
The Satan Shoe has Luke 10:18 written on the front part of the sole, referring to the Bible verse, and 666 near the rear. According to reporting by the New York Times and based on the product description on the website, a drop of human blood from the MSCHF staff members is mixed with ink that fills an air bubble in the Nike Air Max 97. The six hundred and sixty pairs of the shoe that were offered for sale by MSCHF for over $1000.00 per shoe were sold in less than one minute, with one pair remaining for a contest winner.  
Shoe reselling is a lucrative industry, and it is normally not a violation of trademark law to resell those expensive sneakers that you legally purchased. But what happens when the shoe is modified by a third-party and the brand receives a lot of negative public reaction to the customized shoe? Nike filed a complaint, alleging trademark infringement and dilution.
In its complaint, Nike quotes social media posts as evidence of the significant public criticism it received on social media when people assumed that Satan Shoes was a Nike product. Nike asserts that its brand suffered as a result, referencing a call to boycott Nike due to the MSCHF Satan Shoes, which Nike describes as unauthorized and materially altered. Nike seeks an injunction to prevent MSCHF from fulfilling its order for the modified shoe.
 Nike presents a compelling case that the affiliation with demonic imagery is hurting its brand, but is the law really behind Nike? Describing the MSCHF customization, Nike asserts that a "genuine Nike Air Max 97 shoe does not contain any of these customized features." The customization makes the shoe a new, unauthorized product, according to the Nike complaint. It is worth nothing that the Satan Shoe is not the first modified Nike shoe that MSCHF has sold. MSCHF also sold a customized Nike shoe called "Jesus Shoes" that had "holy water" injected into the soles. Nike did not file suit in relation to the Jesus Shoes, which also sold out.
To establish trademark infringement, Nike needs to demonstrate that there is a likelihood of confusion between its valid trademark and the MSCHF Satan shoe, which also uses the Nike mark since it is a Nike shoe. In evaluating trademark infringement, courts will consider a non-exhaustive list of factors, such as the strength of the brand, the similarity of the marks and products, the intent of the defendant, and evidence of actual confusion, among other factors.  The goal is to ascertain whether consumers are likely to be confused, not whether they are actually confused. However, evidence of actual confusion, which appears to be present here, is helpful to the plaintiff's case.
There is no question that Nike is a very well-known brand that would be entitled to broad protection. However, the argument for likelihood of confusion at the point of sale is weak because the purchaser knows whether they are buying from Nike or MSCHF. There is possibly some initial interest confusion or post-sale confusion, which Nike also alleges in its complaint, because potential purchasers may think the MSCHF shoe is made by Nike when they see it online or on someone's feet. Remember that MSCHF is not applying the Nike marks to its own shoe. It is purchasing, customizing and reselling a Nike shoe, which bears the Nike logo.
The public backlash, including the call to boycott Nike for its apparent association with Satan Shoes is relevant to the question of dilution. Dilution is available to famous marks, such as Nike. Dilution by blurring impairs the distinctiveness of a mark and dilution by tarnishment refers to an association arising from the similarity between the marks that harms the reputation of the famous mark. The dilution provision in the federal Trademark statute, the Lanham Act, makes it clear that a successful dilution claim under federal law does not require actual or likely confusion, competition, or economic injury.
Though there is no statutory definition of harm in the statute, courts have tended to find tarnishment in cases where there is some sexual connotation. It is not clear whether simply having the word "Satan" in the title of the shoe, the Biblical references on the shoe, and the human blood injected into the sole of the shoe would be sufficient to amount to tarnishment. While some segment of the population was upset and offended, the shoes seem to have been quite popular, selling out very quickly, and at a price several times higher than the price for the original Nike shoe.
Since it is a resale of a Nike shoe, there may be an argument for trademark exhaustion or first sale doctrine, which provides that the resale of the original article by the first purchaser is neither trademark infringement nor unfair competition. Once a product has been sold by the trademark owner, the purchaser is generally free to resell the product, subject to some limited exceptions. Courts have held that where repackaged products are marked accurately so that the purchaser is put on notice about the source of the product, then there is no infringement or dilution. This is not a case involving repackaging of goods, but if, for instance, it is clear that the modified shoe comes from MSCHF and not directly from Nike, this could be sufficient because the potential confusion would be minimized or eliminated. If it is not clear, this strengthens the argument for infringement and dilution. 
Another exception to the first sale doctrine is the material differences rule, which tends to arise in cases involving parallel imports of goods that are first sold by the trademark owner in another country. However, the rule is not limited to such cases. Goods that are resold are materially different from the original goods if they would affect the consumer decision to purchase the altered product. These differences could be physical differences, such as those contained in the customized shoe. This is a fact specific case by case assessment, which makes it somewhat difficult to predict.
Since the resale of a shoe by the first purchaser is legally permissible, Nike may need to show that the customization of the Satan Shoe has led to material differences between the original shoe and the MSCHF version, thereby causing confusion in the marketplace and diluting the brand. Since Nike has asserted in its complaint that the shoes have been materially altered, this may be part of the Nike strategy.
Ultimately, Lil Nas X's popular "Montero" single and MSCHF Satan Shoes have successfully launched with significant public attention.
Posted by Howard Wasserman on March 31, 2021 at 11:15 AM in Culture, Intellectual Property | Permalink | Comments (0)
Monday, August 10, 2020
Hate Speech Returns to Campus
Students are returning to campus soon, and with them they are sure to bring more controversies over where the lines are drawn between free speech and speech that may be censured and censored.
Just last week, a controversy broke out at Princeton about a student's use of the n-word in social media. A white Princeton student responded on Facebook to a Black Fordham graduate who posted "We know you hate n---s" by saying that the Black graduate had gone to prep school and could not "speak for the n---s." This incident followed publication by a Princeton classics professor of an op-ed questioning some of the racial justice proposals made in a faculty petition to Princeton administrators; in that op-ed, the Professor called one Black student group a "terrorist organization."
Inevitably, Princeton administrators issued statements deploring the speech used in both incidents. With regard to the white student's use of the n-word, administrators branded it "contrary to Princeton's commitment to stand for inclusivity and against racism" but said that the speech nonetheless did not violate university policy. Similarly, the President of Princeton condemned the classics professor's labeling of the student group as a terrorist organization, calling it "irresponsible and offensive," but the President said the speech was nonetheless protected by university policy.  
Many students rejected these conclusions on the grounds that a university committed to inclusion cannot tolerate hate speech. Their views seem to mirror those found in a recent survey:  81 percent of students on college campuses said that colleges should not punish offensive speech, but when asked whether colleges should restrict racial slurs, 78 percent said yes.  Moreover, seventy-one percent of students surveyed believed colleges should be able to restrict the wearing of costumes that involve racial or ethnic stereotypes. 
Unlike other campus free speech controversies, Princeton's are not governed by the First Amendment, because Princeton is a private university. State universities like mine are forbidden by the First Amendment from punishing protected speech, but Princeton is not. Nonetheless, Princeton seems to have adopted policies that protect free speech on its campus to the same extent the First Amendment does.
In my experience, many students and faculty, among others, are often surprised to discover the First Amendment protects a great deal of deeply offensive and even hateful speech. Indeed, the Supreme Court has stated: "If there is a bedrock principle underlying the First Amendment, it is that the government may not prohibit the expression of an idea simply because society finds the idea itself offensive or disagreeable."
Though many countries criminalize hate speech—that is, speech that demeans or dehumanizes a person or group based on their race, religion, ethnicity, sex, or sexual orientation—hate speech simply is not a legal category in the United States. Hate speech uttered within a classroom can be punished because it substantially disrupts the learning environment, but hate speech uttered by students speaking as citizens in public spaces—including online spaces--usually cannot. In that situation, state universities can only punish a student's hate speech if it happens to fall into a recognized category of speech that is unprotected by the First Amendment. These categories include incitement, threats, defamation, discrimination against an individual, or fighting words.  The Princeton student's Facebook post occurred in an online conversation about a public issue and did not fall into any of these categories. Had he been a public university student, the First Amendment would tie the hands of administrators seeking to censor or discipline him, leaving them to resort to counterspeech asserting that his speech did not comport with their values.
To many students today, the First Amendment's recommended response to hate speech is no longer satisfactory. Throughout our history, the First Amendment has asked us to put up with speech that evokes strong emotions based on a belief in the protective and healing power of discourse and the ability and willingness of citizens to come together and speak out against hate. What's happening now in our country—with engaged students and other citizens speaking out and marching against racist violence, racist policies, and racist iconography—is exactly what our First Amendment envisions. In the long run, counterspeech is supposed to drown out hateful voices and sweep away repugnant ideas through the process of public discourse. 
Yet, to many critics, the victory of counterspeech over hate speech seems uncertain and counterspeech seems an insufficient remedy for the emotional wounds that hate speech causes. What they would prefer is an authoritative declaration that some speech, and some thoughts, are outside the bounds of civilized discourse and need not be tolerated. They take little solace from the arguments that I find compelling: that we have chosen this path because the power to censor is more often used to protect the powerful than the powerless, and we trust citizens more than we trust our governments to decide which ideas will prevail in the competition for adherents. Moreover, consensus formed through public discourse lends legitimacy to policy outcomes. Critics of the counterspeech cure would seemingly reject the lofty rhetoric of Justice Louis Brandeis, who once wrote that the First Amendment presumes "that the path of safety lies in the opportunity to discuss freely supposed grievances and proposed remedies; and that the fitting remedy for evil counsels is good ones." From their perspective, "evil counsels" have for too long drowned out good ones, and government power should be used to drive out the evil counsel of racists for good. The problem with this stance is that it depends on the benevolence and good faith of our government leaders or administrators in deciding whose views are so far out of bounds they can't be tolerated. Such benevolence or wisdom or restraint is certainly not something I take for granted, especially not now. 
Nevertheless, I know that in the war of generations, the younger always wins.  I just wonder what victory looks like.
Posted by Lyrissa Lidsky on August 10, 2020 at 01:25 AM in Constitutional thoughts, Culture, Current Affairs, First Amendment, Lyrissa Lidsky, Web/Tech | Permalink | Comments (9)
Wednesday, April 22, 2020
I'm trying, Ringo; I'm trying real hard to be the shepherd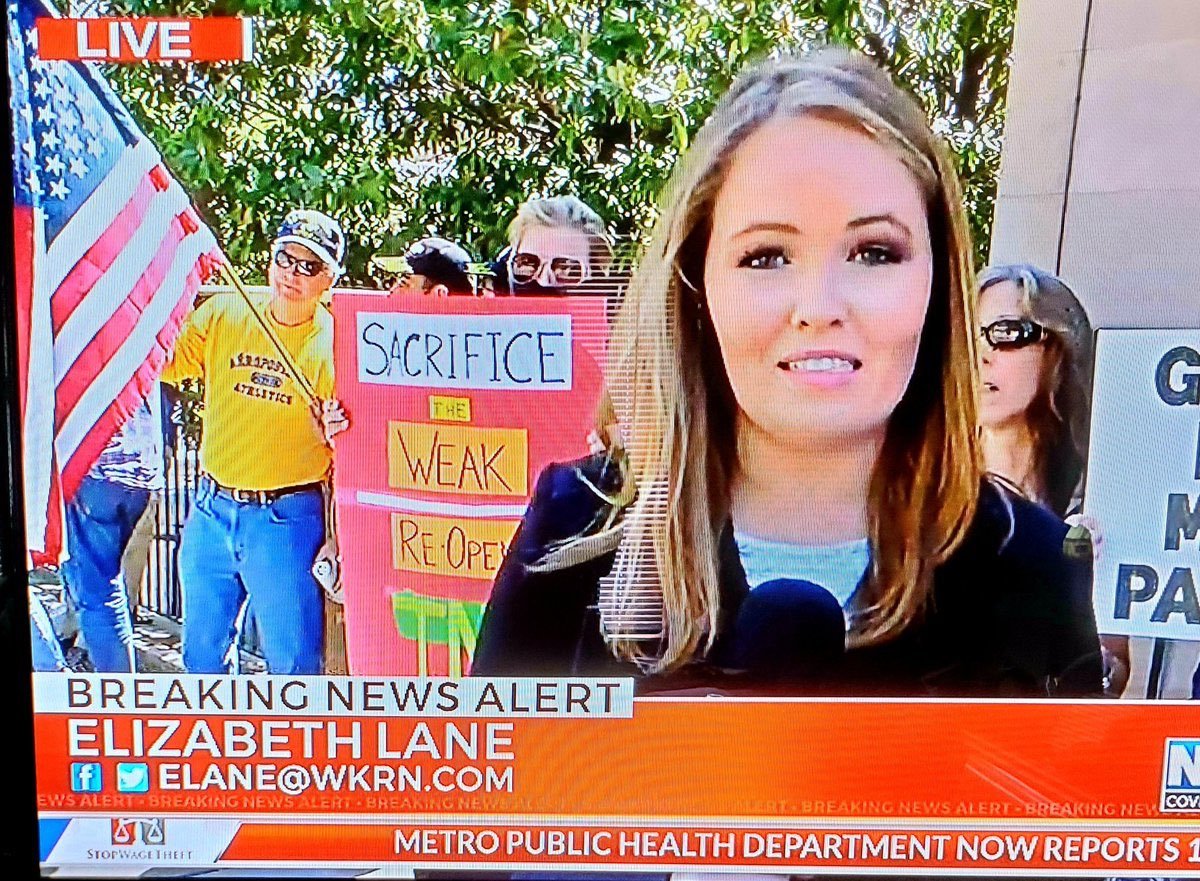 The path of the righteous man is beset on all sides by the
Inequities of the selfish and the tyranny of evil men
Blessed is he who, in the name of charity and good will
shepherds the weak through the valley of darkness
for he is truly his brother's keeper and the finder of lost children
And I will strike down upon thee with great vengeance and furious
Anger those who attempt to poison and destroy my brothers
And you will know
My name is the Lord when I lay my vengeance upon thee
Posted by Howard Wasserman on April 22, 2020 at 11:27 AM in Culture, Howard Wasserman | Permalink | Comments (10)
Wednesday, April 15, 2020
Homestead 42
The fifth (and penultimate) episode of Plot Against America aired last night. It is the first episode where we see the government acting to disadvantage Jews, either directly or through inaction in the face of private violence. We have seen examples of private Anti-Semitism bubbling to the surface--desecration of a cemetery, anti-Semitic comments and insults and confrontations in public--without an explicit link to anything from the government. There is an Anti-Semite in the White House, but we have not seen him say or do anything to give the public "permission" to act out. The closest was a state dinner for German Foreign Minister Joachim von Ribbentrop.
That changed this week in two respects. We see a group of thugs (the hint is they are from the German-American Bund) violently attach the audience at stump speech by (Jewish) presidential candidate Walter Winchell, while police stand by and watch. And we hear later radio reports that the Winchell audience attacked the bystanders.
The centerpiece of the episode is implementation of Homestead 42. This an Interior program (designed by a rabbi who works in the administration) that asks/urges/coerces/orders/conspires with companies to transfer Jewish (or "urban," in the parlance) employees from the East Coast to rural areas off the coasts, with the government paying moving expenses but not increased salary or bonuses. Herman, a salesman for Met Life, is transferred to Danville, Kentucky. He joins a lawsuit to enjoin the transfer, but the lawsuit fails in the district court; facing another year of litigation, he quits his job rather than move.
So would such a law would be invalid today, would it have been invalid then, and why?
Under current law, workers would seem to be able to raise the following. It violates § 1981, by creating unique contract terms for Jewish works (Jewish is treated as a race for § 1981 purposes). It also may violate Title VII, depending on whether an unwanted transfer is an adverse employment action. THere is an argument that the companies act under color of federal law and are violating the First and Fifth Amendments, depending on how coercive the government program is. And the program violates the First and Fifth Amendments, by compelling (or even encouraging) private action that targets certain people for disadvantage (or at least unwanted action) because of race and religion. Although the program is "voluntary" in that the workers can quit their jobs rather than move, a point Interior Secretary Henry Ford makes, it still singles out one group for a Hobson's Choice.
The more interesting question is whether it would have been declared invalid in 1942. The claims against the companies would be tougher--there was no Title VII, § 1981 had not been pulled from the scrap heap, and the state-action doctrine was in its infancy, the "close nexus" test not yet developed. As for the claims against the United States, would this sort of race- or religion-based targeting of a group for relocation off the coasts and to the middle of the country have survived challenge in 1943? Put differently, would Korematsu and Endo have come out differently were the United States not at war, steadfastly neutral in the War in Europe and with a thriving economy?*
[*] Keeping the rest of history constant, the Court to hear this case would have looked 67 % the same as the Korematsu Court. It would have included five FDR appointees (Black, Reed, Frankfurter, Douglas, and Murphy), plus Stone, a Republican Coolidge appointee, whom Lindbergh might have elevated to Chief in 1941, as FDR did in real life.
Posted by Howard Wasserman on April 15, 2020 at 09:31 AM in Constitutional thoughts, Culture, Howard Wasserman | Permalink | Comments (0)
Wednesday, March 25, 2020
Think Yiddish, cast whoever
A controversy arose in the U.K. last year about casting non-Jewish actors in expressly Jewish roles in an expressly Jewish show called Falsettos (about a Jewish father who leaves his family for a man, just after the son's Bar Mitzvah).
The question has become relevant because of two television series about Jewish people dealing with Nazis in the U.S.: The Hunters, which I watched and hated, and The Plot Against America, David Simon's adaptation of Philip Roth's counter-factual novel about Charles Lindbergh being elected President in 1940 and unleashing a wave of anti-Semitism.
The Hunters cast Jewish actors (Josh Radnor, Saul Rubinek, Carol Kane, Jeannie Berlin, Rubinke's daughter) for most of the major Jewish roles. Al Pacino, playing the head Nazi hunter and Auschwitz survivor, was the exception (although, spoiler, it did not matter).
In the first episode of the companion podcast to Plot (beginning around the 14:00 mark), Simon discusses setting out to make the show with an entirely Jewish cast and crew . He changed direction when he recognized the need to work with the best people and the universality of the story of oppressed "others."
Thus, the father is played by Morgan Spector (half-Jewish) and his sister-in-law is played by Winona Ryder (half Jewish, strongly self-identifies). But the mother is played by Zoe Kazan (Greek from Turkey, granddaughter of someone compelled to name names before HUAC) and the older cousin is played by Anthony Boyle (Irish-Catholic from Belfast); Simon talks about how he convinced them to take on the roles because their (or their families') experiences are comparable to the Jewish experience. And John Turturro plays a rabbi, although Simon and co-host Peter Sagal agreed Tuturro had played so many Jewish characters in his career (Barton Fink, Herbert Stempel, Joey Knish) that he is basically Jewish.
Posted by Howard Wasserman on March 25, 2020 at 11:47 AM in Culture, Howard Wasserman, Religion | Permalink | Comments (5)
Friday, February 28, 2020
What if Keyser Soze were a Nazi?
We finished watching The Hunters, the Amazon Prime series about a rag-tag group of Nazi hunters in 1977 New York. They hunt and exact poetic justice (e.g., a propagandist, clearly meant to be Leni Riefenstahl, was made to eat manure) on Nazi war criminals allowed into the U.S. following World War II, as well as trying to stop them from establishing a Fourth Reich in the U.S. The show tries to be both a Tarrantino revenge fantasy a la Inglorious Bastards and a meditation on the ethics of vengeance--and misses the mark on both.
I wanted to like the show and I think I am part of its target audience. But I could not, especially following its big twist. Major spoilers ahead, so I placed the entire post after the jump.
The show mixes 1977 events with flashbacks to Auschwitz depicting fictional atrocities. One involved a guard who has a group of prisoners sing, then shoots one after another for getting a word wrong or for being off-key, until one "winner" remains. Another involved a camp doctor giving a prisoner a choice--shoot the female prisoner the man loves or shoot a series of random prisoners; he shoots 11 random prisoners. Another involved a game of human chess, in which taking a piece meant one prisoner killing another. The last drew outrage from the Auschwitz Memorial, which complained that inventing a piece of Nazi cruelty creates caricature (as if the real atrocities were not bad enough) and provides deniers with a weapon (if this chess game did not happen, maybe the whole thing is false). Showrunner David Weil, whose grandparents were survivors, defended the chess scene as "representationally truthful"--a fictionalized event that reflects similarly sadistic real events.
I had trouble staying in the story because of a number of nonsensical narrative moves. One involves the timeline. The year 1977 was 32 years after the end of WWII. The characters of Meyer Offerman (played by Al Pacino) and Ruth Heidelbaum (the grandmother of Jonah, the other main character) were shown in their early-to-mid-20s when they were sent to Auschwitz, so would have been in their mid-to-late-50s when the story takes place, a good decade or two younger than the actors portraying them (Pacino is 79, the actress playing Ruth is 71). They probably would seem older than their years given what they endured, but the image of people doing this late in life, as they are frail and about to take their memories with them, does not add up. And most of the Nazis they are hunting are cast and portrayed in the appropriate age range.
The timeline gets worse when we consider Ruth's daughter and grandson. Meyer (not the U.S. soldier Ruth married after liberation) fathered the child when he and Ruth were reunited at the displaced person's camp following liberation--so she would have been born in late 1945 or early 1946. Jonah, Ruth's grandson, is 18 when the story takes place, meaning he was born in 1959-when his mother (who died in childbirth) was 13 or 14. Oops or yuck. Perhaps this was intentional--the daughter's pregnancy was the result of an assault and her young age contributed to her death (and no one mentioned Jonah's father); that could be revealed in a (unlikely?) Season 2. On the other hand , a scene from the first  20 minutes of the series suggests this was not intentional: At Ruth's shiva, a woman tells Jonah he is not a mourner and Jonah responds with a litany of the tragedies of Ruth's life (parents shot in the ghetto, sister killed in the camp, husband killed in Korea, and only child bleeding out giving birth); had the daughter also been the victim of an assault, he might have mentioned it.
The  second of the major spoilers makes even less timeline sense. At the end of the finale, we learn that Hitler is alive  in Argentina; his hair and mustache are gray and he moves slowly with a cane, but otherwise seems healthy. In fact, he seems more youthful than Meyer and Ruth. No. Hitler was 56 years old and in terrible health by the end of the War. Put aside that we know he killed himself in the bunker. The idea that had he escaped he would have survived three decades and remained alive at 89 is absurd.
There is a lot of anachronism in the show, an attempt to link this story to current Neo-Nazis. But having a Nazi chant "Jews will not replace us" in 1977 is cheesy. So, too, is having the good guys repeat phrases like "fascist fucks," the kind of modern Twitter-speak that did not fit the times. Someone speaks of Congress as an institution built for "white skin and blue blood"--no one spoke like that in 1977.
I may be wrong about this, but it seems as if the show conflated two things in explaining why all these Nazis were in the U.S.  One is "Operation Paperclip," the real secret plan that brought high-level Nazi scientists such as Wehrner Von Braun to the U.S. The other is some number of Nazis who escaped Europe and snuck into the U.S. (think John Demjanjuk). The story ties everything to the former--all the Nazis they are chasing were brought here as part of an official secret government program; Operation Paperclip (and thus the U.S. government) is the great evil in which the government intentionally brought into the fold thousands of people now trying to create a new Nazi regime and kill Blacks and Jews in America. But the two are distinct. There were numbers of war criminals who came to the U.S. but not as part of that government program--these are the people that the Office of Special Investigations, established in 1978, targeted for prosecution and deportation.*
[*] On the show, the hero FBI agent (who is African-American and lesbian) receives a visit from Rep. Elizabeth Handelman, a Jewish congresswoman from New York wearing oversized glasses. She is a not-remotely veiled Elizabeth Holtzman, who sponsored the legislation creating the OSI. Handelman celebrates a Black FBI agent and "Jewish broad" working together to create Nazi nightmares--we get it, diversity defeats the master race.
That brings me to the main twist, revealed midway through the final episode: "Meyer" is actually the Nazi doctor "The Wolf"--a camp doctor so sadistic, we are told, he made Mengele uncomfortable. The Wolf tortured Meyer and Ruth at Auschwitz (because he wanted Ruth for himself) and he is the main Nazi they have been hunting. Via Pacino exposition, we (along with Jonah) learn that The Wolf escaped Soviet custody, killed Meyer, assumed his identity, had plastic surgery, and sneaked into the United States; he had been living and working for 30+ years as a Jewish businessman, learning Hebrew, reading Torah, and working with Jewish organizations, as well as hunting and killing Nazis. By living as a Jew, he realized the evil of his actions (and the wonders of being Jewish?);** the "hunt" was his penance. Imagine if Keyser Soze were a Nazi rather than a Turkish criminal mastermind and you have a sense of how the scene played.
[**] It helped that his sadism at Auschwitz was not ideological. He did not abuse Jews because he believed them inferior; he abused Jews because absolute power corrupts absolutely. So he could turn around and live a Jewish life because he did not regard Jews as bad.
This changes the show's underlying theme; it is no longer about vengeance v. procedural justice, but something different. Could someone who perpetrated horrors against the Jewish people turn around and live a Jewish life to thereby discover and atone for his past evils? Can someone truly atone for those acts, in the overall balance? Can such a person by these acts add goodness to the world (which is the purpose behind living a Jewish life). Is there something offensive about such a person--without conversion or publicly acknowledging his true identity--living this life, reading Torah, etc.? This is an interesting philosophical germ. But the twist was so unearned and so incoherent given the narrative that led to it that these questions were lost (especially when we piled onto the Hitler twist at the end).
Posted by Howard Wasserman on February 28, 2020 at 11:31 AM in Culture, Howard Wasserman | Permalink | Comments (0)
Friday, January 24, 2020
Musical grammar scolds
I recently found myself having to explain the difference between "was" and "were" as the verb in a conditional sentence ("If X were true" rather than "If X was true"). I offered the example of the song What if God Was One of Us, which, of course, should have been "What if God were one of us."
This got me thinking of other songs with glaring grammatical errors. I thought of Live and Let Die's "if this ever-changing world in which we live in."
Other thoughts? A non-law diversion for a Friday.
Posted by Howard Wasserman on January 24, 2020 at 08:53 AM in Culture, Howard Wasserman | Permalink | Comments (10)
Thursday, December 12, 2019
Evidence that Jews do not run Hollywood
I have written that The Goldbergs (a show we love and watch regularly) struggles with how explicitly Jewish it wants to be. This week's Christmas-themed episode might have been its most Jewish. It showed gifts wrapped with blue-and-white paper with Stars of David; visible Happy Chanukah bunting; and a Menorah with candles. Best of all, it showed Beverly lighting first-night candles.
Then she blew them out.
Posted by Howard Wasserman on December 12, 2019 at 07:29 PM in Culture, Howard Wasserman, Television | Permalink | Comments (1)
Tuesday, November 19, 2019
I'm old
I taught Hicks v. Miranda in Civil Rights today. A student was explaining Miranda's close connection to and interest in the state in rem civil forfeiture action as a basis for Younger abstention. The following exchange occurred:
Student: They were his DVDs.
Me: It was 1975.
Student: They were his videotapes.
Me: It was 1975.
[Student stares blankly]
Posted by Howard Wasserman on November 19, 2019 at 12:37 AM in Culture, Howard Wasserman, Teaching Law | Permalink | Comments (5)
Saturday, November 16, 2019
All that is wrong with Twitter, in one story
In 2017, an undergraduate at a college in South Dakota joined the selection committee for the schools' Common Read program because she did not want a certain YA author's book included, because YA is not what college students should be studying, and preferred one of several books on social justice. Last week, the local paper runs a story about the Common Read program (2019 is its 10-year anniversary), including a quotation from that undergrad (who is now in grad school) about joining the committee.
• The author's YA-author friends took to Twitter with such incisive comments as "Fuck that fucking bitch" and "fuck that RAGGEDY ASS fucking bitch." Another author friend suggested the student's comment reflected the same idea that allowed Larry Nasser to prey on women athletes.
• The university publicly apologized to the author for its former student having a negative opinion about her work. The school explained that it was afraid of harming its relationship with a different author in the wake of the graduate's pointed comments. That tweet is not being received well; apologies for the apology no doubt in short order.
• The grad student has been harassed off social media and is worried about career backlash.
• Starting sometime Friday, everyone began deleting many of these tweets.
• The original author apologized on Friday afternoon. But her apology used a first-person pronoun 11 times and never explained what she had done or who she had hurt and how. (Judging by the Twitter responses, the apology did not work).
• One of her author-friends apologized, explaining that she "didn't read the article" that had started the controversy (uniquely ironic from authors who consistently fight criticism from people who have not read their works).
• A third author--the one who compared this to MeToo and Larry Nasser and had on Friday insisted she had "zero regrets" about calling the student out--apologized late Friday. She did slightly better, including promising to reach out to the student (whom she had named in various online comments). But she did not acknowledge the problem with her Larry Nasser rhetoric. Nor did she acknowledge doubling down and having "zero regrets" two days earlier.
• A fourth author-friend apologized and explained that she had tweeted what she meant to DM.
• Two more followed on Saturday, although only with the generic "to all who have been hurt" for "my part" and with such bad-apology disclaimers as "I didn't know the person involved was a college student" and "it upsets me."
The last set of apologists capture why Twitter sucks. Authors used to gather or correspond privately) and, among themselves, complain about critics and call critics names; over a bottle of wine, they felt better. Twitter allows (nay, encourages and incentivizes) them to complain and call-out critics in public. But they use the same language they had used in private. And that language reaches hundreds of thousands of people, who have no qualms, given the distance and anonymity of Twitter, of going after the original critic in a personal and aggressive manner. The two from Saturday insisted they were trying to support a friend and do not encourage or condone targeting and harassment. But what did they think was going to happen when they said things like "fuck that bitch" and "you are as bad for women as Larry Nasser"? Did they not think people would run with that?
Finally, note that no one apologized until beginning Friday afternoon and continuing to today. What happened? Beginning Friday morning, The Guardian, Washington Post, Slate, and New York Magazine picked up the story, moving it from the Abderdeen News to the national scene. Unlikely to be a coincidence.
Posted by Howard Wasserman on November 16, 2019 at 01:32 PM in Culture, Howard Wasserman | Permalink | Comments (0)
Saturday, November 02, 2019
Leavenworth, Ep. 2: Casualties, part 2
The following is by my FIU colleague Eric Carpenter, who is blogging this show. Episode 3, airing Sunday, features talking-head interviews with Eric and footage of his Military Justice class mooting the case.
The Lorance fact pattern isn't a classic "following orders" case. Lorance was not following any orders when he ordered the shooting. The fact pattern does set up interesting issues with the soldiers in his platoon, though. Some followed illegal orders (like shooting harassing fire at the village) and some refused illegal orders (like reporting false information to the higher headquarters). It looks like the soldiers were granted immunity for those actions so that they would testify, and I expect that the defense will tie this into the idea that the whole platoon had a motive to lie. By saying Lorance was 100% at fault, they could get the immunity they needed.
Here is the basic quandary. We want soldiers to follow orders immediately. If they don't, they can be prosecuted for failing to follow an order. However, if they do follow the order, and it turns out that the underlying action is unlawful, they can be prosecuted for doing that unlawful action. When put in a sketchy circumstance, it looks like they are damned if they do, damned if they don't. Should they risk being prosecuted for refusing the order, or risk being prosecuted for doing something that might be illegal?
In 1621, Gustavus Adolphus included a section in his Code that dealt with this problem. Article 46 says that no officers may order anyone to do anything unlawful. Article 45 tells soldiers to follow orders, but if an order is unlawful, to disobey the order and report the problem to higher.
Current American military law is not too far off from that. The law is weighted toward having the service member follow the order. Service members should infer that the order is lawful and they assume the risk of not following the order. They should only refuse patently illegal orders. Usually, this issue comes up when soldiers refuse to follow an order to deploy somewhere, arguing that the war is illegal. This issue is litigated before trial, where the military judge decides whether the order was lawful or not. If lawful, then the soldier has a tough case ahead (it is pretty clear that they did not follow an order). If the military judge says that the order was unlawful, then the government has failed to state an offense (it is not against the law to refuse to do something illegal).
If service members do follow the order, and it turns out that the underlying action was illegal, then they can raise the defense of following orders. Under that defense, they are excused unless they know or should have known that the order was illegal (which is the same thing as the order being patently illegal). Once raised, the government must disprove the defense beyond a reasonable doubt.
Returning to the Lorance facts, the soldiers who fired the harassing fire into the village followed an order, it turns out that underlying action was unlawful, and if they had been prosecuted, they could have raised a defense. They would likely lose on that defense, though, because everyone knows you can't shoot harassing fire. The order was patently illegal.
The soldiers who refused to make false reports could have been prosecuted for that (that would be very unlikely). They would have argued before trial that the order was unlawful, and a military judge would certainly agree with that.
How about the soldiers who shot at the men on the motorcycle? Again, they followed orders. If they were prosecuted, they could raise the defense of following orders. I think they would win on that. They had no idea what Lorance might have known. Lorance could have received intelligence from higher that the men were about to threaten the unit, for example. Further, the soldier in the gun truck was separated from the rest of the unit. He didn't know what Lorance might have seen that he did not. The government would have to prove beyond a reasonable doubt that they knew or should have known that the order was illegal, and I don't think the government would be able to meet that burden.
These issues should come up in the next episode, but with more of a focus on the granting of immunity. The soldiers who fired the harassing shots needed immunity and maybe they would have the potential for bias. I don't think anyone else needed immunity so I can't see why they would be biased.
Posted by Howard Wasserman on November 2, 2019 at 02:03 PM in Criminal Law, Culture, Howard Wasserman | Permalink | Comments (1)
Friday, October 25, 2019
Aaron Sorkin wrote Donald Trump, Example No. 31
I have argued before that Aaron's Sorkin's The West Wing reflects and lauds the politics practiced in the Trump White House, albeit in service of different substantive policy ends. The latest example is the announcement that the White House would cancel subscriptions to The New York Times and Washington Post and was ordering agencies and departments to cancel their subscriptions.
In one episode of The West Wing, President Bartlet and C.J. Cregg are mad about coverage of the administration by reporter Danny Concannon and his paper (I do not remember if it was the Post or a fictional paper). In a meeting among the three, Bartlet announces that he is canceling "our" subscription to Danny's paper. C.J. applauds the move as a way to damage the paper financially. Bartlet then reveals that he was speaking only of his personal subscription, not the governmental subscription, which disappoints C.J.
The point is that Sorkin liked the sort of politics in which the government punishes critics financially, in a way that would worsen the effectiveness of government (if we believe that staying abreast of the news is important for government officials). C.J. is the POV character in that scene and she is incensed that Bartlet will not do more to sanction and financially injure the paper and his critics.
Nor does this explanation cut it:
The difference is that Bartlet was a good president, who was prone to being occasionally snitty. In contrast, Donald Trump is an awful president who routinely displays the immaturity of an infant.
That cannot be right. Either it is ok for a President to lash at his critics in this way or it isn't. Either it is ok to call political adversaries names or it isn't; either it is ok to strip press credentials from critical reporters or it isn't. Neither the political position nor perceived quality of the President and administration should make a difference.
Posted by Howard Wasserman on October 25, 2019 at 03:27 PM in Culture, Howard Wasserman, Law and Politics | Permalink | Comments (2)
Tuesday, September 10, 2019
I am not alone
Here.
I would add that, based on Ferguson's description of the examples Gladwell uses in the book, he is again trying to squeeze widely disparate examples into a single category. The issue with Chamberlain/Hitler, Madoff, Sandusky, and Cuban spies is that they successfully lied to people about their actions or intentions. The problem with Bland was--at best--a racially charged, power-imbalanced confrontation between a police officer and a person of color--the kind that happens too frequently.
Posted by Howard Wasserman on September 10, 2019 at 10:06 AM in Culture, Howard Wasserman | Permalink | Comments (1)
Sunday, August 18, 2019
Malcolm Gladwell has chutzpah (too bad he does not know what it means)
You would think that after the first seven episodes of this season of Malcolm Gladwell's podcast, I would have learned my lesson. But the eighth episode was titled Chutzpah v. Chutzpah, so my interest in all things Jewish got the better of me.
The episode is about . . . I am not entirely sure.
Points of discussion include:
    • The difference between chutzpah as we use it "in America" (pronounced KHUTS-puh) and chutzpah as used in Israel (pronounced khoots-PAH). He says, interviewing his Israeli-born neighbor, that the former means audacity or nerve or guts, while the latter indicates a lowness or shamelessness.
    • Lots of anecdotes: 1) The creator of "Hogan's Heroes," Al Ruddy, walking into a meeting with CBS chair William Paley with no prior experience or qualifications, pitching a comedy about Nazi soldiers by acting out the roles and casting Jewish actors as Nazis; 2) Mafia boss Joseph Colombo founding the Italian-American Civil Rights League to counter stereotypes of Italians as criminals, extorting NBC to broadcast the Columbus Day Parade by threatening a hit on Johnny Carson (Carson had hit on Colombo's wife), and attempting to derail "The Godfather" until the producer, Ruddy, agreed to remove the word "mafia" from the script (which appeared only once in the original script, in any event).
    • Israel is a low-hierarchy, in-your-face society. This explains Abraham bargaining with Hashem over Sodom and Gomorrah, the Hebrew word "nu" as a conversation-rusher (a kind of "go on" or "get to the point already"), and Gladwell's neighbor confronting school administrators about closing the school because of snow (having the kids at home on these days made her life difficult).
    • Oral argument in the appeal of the Flores litigation, in which the DOJ lawyer argued that toothbrushes, soap, and decent sleeping conditions are not within the ordinary meaning of "safe and sanitary."
It does seem worth deconstructing how much is wrong here.
1) Gladwell never mentions that chutzpah originates in Yiddish; he repeatedly talks about how the word is used "in America," as if it is an American concept. American English absorbed the word and concept into Yinglish. That explains the different pronunciations. Yiddish places the emphasis  on the next-to-last syllable of words (SHA-bos); Hebrew places the emphasis on the last syllable of words ("sha-BAHT). English also places the emphasis on the next-to-last syllable, which is why Yiddish words slide into English so well. It makes sense that modern Hebrew (a language that did not exist until the late 19th century) would incorporate the Yiddish word, but with Hebrew pronunciation. So we are dealing with the same word, but in different languages having different pronunciation rules.
2) The bigger problem: I am not sure Gladwell understands what chutzpah means. Gladwell's premise is that the Al Ruddy story illustrates what we "in America" call KHUTS-puh, but would not be what Israelis call khoots-PAH; only the Joe Colombo stories qualify as the latter.
But would a Yiddish speaker call what Ruddy did chutzpah? Leo Rosten's "The Joys of Yiddish" offers several illustrations of chutzpah--the boy who kills his parents and pleads for mercy because he is an orphan; the man who shouts for help while beating you up; and the beggar who, given a choice between free challah and free black bread, chooses challah, and when told that it is more expensive, says "it's worth it." All reveal not simple audacity or guts, but shamelessness and self-servingness, perhaps with a touch of irony thrown in (what Gladwell says is khoots-PAH but not KHUTS-puh).
None of Rosten's examples is analogous to what Ruddy did. He was ballsy and audacious, because he had no business being in that room pitching a TV show. It also was potentially offensive for its time (this was a different era of comedy two years before "The Producers"), even though everyone in the room was Jewish. But it lacked that irony. Colombo, on the other hand, was a chutzpanik. Rosten would have been happy to include "Italian criminal forms group to protest media portrayal of Italians as criminals" in his definition.
In other words, KHUTS-puh (Yiddish) and khoots-PAH (Hebrew pronunciation) are the same: Neither would include Ruddy, both would include Colombo. Now some might disagree with this and argue that both do qualify. Fine. Then we are debating the meaning of one word (however pronounced), not the difference in meaning between two words.
3) Suppose Gladwell's premise is right: English-speakers in the U.S. would talk about Ruddy as chutzpah (even if Rosten would not), while Hebrew speakers in Israel would not. But that suggests that the Yinglish chutzpah has evolved and broadened to cover all instances of audacity or nerve or guts, without the shamelessness. Then, as my wife pointed out, we have a nice illustration of cultural appropriation, how a culture or language alters a word or concept by absorbing it. The lesson is not that Israel has a different word than we have "in America;" the lesson might be that American English altered or expanded the meaning of a word taken from a different language, while Israeli Hebrew maintained the original meaning. So talk about that. Or at least acknowledge a different explanation for the phenomenon.
4) The discussion of nu has the same problem. Gladwell describes it as a uniquely Israeli verbal push to move a conversation along. But, again, the word was part of Yiddish, was spoken in Eastern Europe, and was brought to America by millions of Yiddish-speaking immigrants a century ago. What is interesting (but not mentioned in the podcast) is that nu has not been absorbed into Yinglish as has, for example, oy vey. It thus died off as people stopped speaking Yiddish. Meanwhile, Hebrew has maintained the word.
5) As for his neighbor's tangles with the school administration over the inconvenience of snow days: I would describe them as obnoxious, inconsiderate, and selfish, to say nothing of clueless as to how broader institutions and the social compact operate. I can imagine the "are you kidding me" conversations school administrators had about her phone calls.
But not chutzpah. However pronounced.
I promise this will be my final Gladwell-related post. I think I am hate-listening at this point.
Posted by Howard Wasserman on August 18, 2019 at 09:32 AM in Culture, Howard Wasserman | Permalink | Comments (7)
Friday, August 02, 2019
Confusion of the Inverse??
At JOTWELL, Omri Ben-Shahar has a review of a forthcoming article in the Stanford Law Review claiming to have shown in a study that consumers are cowed by a consumer contract's fine print even if they believe they have been defrauded by the seller - i.e., have been expressed guaranteed A and learn later that (i) they aren't getting A, and (ii) the fine print says they have no legal right to A. (The reviewed piece is Meirav Furth-Matzin & Roseanna Sommers, Consumer Psychology and the Problem of Fine Print Fraud, 72 Stan. L. Rev ___ (2020)).
I've been blogging with outtakes from the not-quite-ready-for-prime time Unsure at Any Speed . Here the outtake intersects with another subject on which I have gotten involved recently: how to deal with the spread of detailed and unread consumer contract fine print, particularly given the ease by which it can appear to be made binding via internet click-throughs.
The question is not whether the conclusions Furth-Matzin and Sommers draw from their laboratory experiments are correct.  First, I don't know enough about qualitative research methods to assess their hypotheticals and questions to test subjects. Second, from what I can tell, they have given enough detail about the methodology to allow the tests to be repeated and therefore falsified. So I accept them for what they seem to say: people seem to take the fine print seriously even when they know they have gotten screwed.
My question is rather about empirical statements that underlie the study to begin with. Is it the case that widespread non-readership of fine print leaves consumers open to exploitation by unscrupulous firms? Is it true that sellers can outright lie about their products and services and then contradict the lie in the fine print?  The Stanford article takes the answer "yes" to those questions as a given, and then proceeds to assess the impact of fine print, given that there was fraud.  I cannot find, however, at least in the footnotes on the first six pages of the article anything other than a couple of anecdotes in support of the proposition that unscrupulous firms are a widespread problem.  I'm not saying they aren't; I just don't see any evidence one way or the other.
Is this an example of "confusion of the inverse," the subject of my outtake?
What I mean by "confusion of the inverse"
I cut from Unsure a detailed explanation of the "confusion of the inverse." It is, along with things like availability heuristic, the law of small numbers, hindsight bias, and confirmation bias, an example of the predictable divergences from actual probabilities to which Kahneman, Tversky, and others demonstrated humans are prone. My particular heuristic/bias peeve has to do with academic assumptions about the morality and competence of corporate oversight (Caremark doctrine for you governance nerds), exacerbated perhaps when, my having recently been been a corporate executive, a colleague blithely characterized corporate executives as "turnips" at a workshop shortly after I joined the faculty.
Here is the confusion of the inverse applied to my peeve.  Conditional probability is the quantification of the following question: given the probability that A is true (P(A)), what is the probability of B given A (P(B/A))?  The formula for deriving the answer is:
P(B/A) = [P(A/B) x P(A)]/P(B)
What we are trying to derive is the probability that we have a corrupt/incompetent board given that we have observed material corporate wrongdoing.
The probability of MW among the set of all corporations is P(A).
The probability of MW given CIB is P(A/B).
The probability of CIB is P(B).  Note that you can have a CIB even if you don't have MW, and you can have MW even if you don't have CIB.
Our formula now looks like this: P(CIB/MW) = [P(MW/CIB) x P(MW)]/P(CIB)
So...
Let's assume the following.  It turns out MW among all corporations is very rare.  Say P(MW) = .01 (one in a hundred).
The probability of material wrongdoing, however, is very high, IF you have a corrupt/incompetent board.  Say P(MW/CIB) = .95
The formula gives us the following numerator:  .95 (the probability of MW given that we have a CIB) x .10 (the probability we have MW).
But remember you can have a CIB even if you don't have MW, and you can have MW even if you don't have CIB.  So the denominator P (CIB) has to take all possibilities into account.
Hence, P(CIB) = [the probability that there is MW given CIB times the probability of MW] plus [the probability that there is MW with no CIB times the probability of no CIB].
So... P(CIB/MW) = (.95 x .01) /[(.95 x .01) + (.05 x .99)]
P(CIB/MW) = .16
So given that you observe material wrongdoing, the probability of also encountering a corrupt or incompetent board P(CIB/MW) is .16.  The confusion of the inverse is to believe P(CIB/MW) is .95.  It is not to say that you can't have corrupt or incompetent boards. It is to say instead that it is wrong to assume board members are turnips just because you observed material wrongdoing.
There are even more malignant examples of the confusion of the inverse.  When a police officer pulls over a car, what is the probability that there are drugs in the car, given that the driver is African-American?  When TSA does a search, what is the probability that the individual is a terrorist, given that he/she appears to be Middle Eastern?  When you are tested for a rare disease, what is the probability you have it, given that the test is positive?
Confusion of the inverse and contract fine print issues
As I said, I express no view on the study in the Stanford Law Review article.  I just don't see any evidence about the prevalence of out-and-out fraud. My intuition is there is probably less of it than the article seems to suggest.
That isn't to say there aren't real fairness issues with fine print. I have engaged with Rob Kar on his Harvard Law Review article with Margaret Radin, the thesis of which is to ground an attack on over-reaching boilerplate on a demarcation of the "true" agreement between the contract drafter and the consumer by way of Grice's "conversational maxims" and an actual shared meaning.  (Theirs is Pseudo-Contract and Shared Meaning Analysis; my response, just published in the Australasian Journal of Legal Philosophy (Vol. 43, pp. 90-105) is Conversation, Cooperation, or Convention? A Response to Kar and Radin.)
What I take from the Stanford Law Review study is that consumers aren't completely led down the primrose path by the fact of "fine print" - they expect there to be terms and conditions even if they don't read them.  The study seems to bear that out, even in the extreme where the consumer really does believe he/she/they got screwed. The real question is to what extent should the fine print be binding.  I agree with Omri that disclosure is not likely to be helpful - oy, more fine print disclaiming the fine print. Nor do I think trying to find the actual agreement or shared meaning is going to be fruitful.  Rather, there is a convention about what is and is not fair, and that probably ought to be reflected in regulation.
Posted by Jeff Lipshaw on August 2, 2019 at 11:45 AM in Article Spotlight, Corporate, Culture, Law Review Review, Legal Theory, Lipshaw | Permalink | Comments (2)
Tuesday, June 25, 2019
Questioning "Yesterday" (non-law)
The movie Yesterday is about a world in which a power-outage causes everyone but one person to forget that Coca-Cola and the Beatles existed, so that person (an otherwise-unsuccessful singer-songwriter) becomes a world-famous star by "writing" the Beatles songs.
This review questions the musical premise, arguing that what makes the Beatles music special was their evolution. "She Loves You" was a sensation because the world had not yet heard "Hey Jude" or "Let It Be"--or better still, "A Day in the Life," which everyone seems to rank as their greatest song (not sure if it appears in the film). And it is musically impossible for those songs to be released simultaneously--and for the earlier song to catch on against the later song.
I question the premise from a different point: The movie assumes the Beatles songs sang themselves. The songs made the Beatles great, not how well the band played them. So any schmuck could perform a Beatles song (if no one had ever heard the Beatles sing it) and become as big as the Beatles were.
For more, here is a conversation at the Ringer on the broader implications of the film's idea.
Posted by Howard Wasserman on June 25, 2019 at 04:38 PM in Culture, Howard Wasserman | Permalink | Comments (10)
Wednesday, June 19, 2019
On professional decline (Update)
This Atlantic essay from Arthur C. Brooks, until this week the president of the AEI, is fascinating. I am the age (51) that Brooks was when he overheard the conversation that launched him on this project four years ago.
I was especially interested in the mid-essay discussion of fluid v. crystallized intelligence and its connection to scholarship as opposed to teaching for academics (Brooks spent about seven years as a professor of public policy). Creative and scholarly highs (which rely on fluid intelligence) top-out about 20 years into our careers, because fluid intelligence diminishes in our 30s and 40s. Teaching effectiveness relies on the knowledge gained in the past and our ability to share that knowledge and can last much longer into a career and a life (Brooks uses the example of J.S. Bach, who moved from composing to teaching late in life). This lends a new angle on the discussion over how schools should treat faculty who are effective teachers but not productive scholars--it may be a product of age and time in the academy that, Brooks suggests, schools could use to their advantage.
Brooks offers one point that, given my age and career choice, I take as a source of optimism from the piece: "No matter what mix of intelligence your field requires, you can always endeavor to weight your career away from innovation and toward the strengths that persist, or even increase, later in life."
Update: One academic-specific thought that occurred to me after I hit "publish": One must care about teaching, enjoy teaching, and want to be a good teacher early in a career, during that creative heyday. Because I imagine the transition is easier when teaching is something a prof enjoys and can be proud of--the loss of "prestige" will be felt less.
Posted by Howard Wasserman on June 19, 2019 at 11:35 AM in Culture, Howard Wasserman, Teaching Law | Permalink | Comments (1)
Thursday, June 13, 2019
The first thing we do, let's fire all the lawyers
The fallout from When They See Us, the Netflix series on the Central Park Five, continues.
Linda Fairstein, the attorney who led the DA's sex crimes unit, was dropped by her publisher and forced to resign from several boards, including the Board of Trustees of Vassar College. Elizabeth Lederer, the attorney and lead prosecutor, will not return as an adjunct at Columbia Law School, amid student protests and calls from the Black Law Students Association not to renew her contract. On the other hand, none of the police officers who engaged in the coercive questioning has been sanctioned in any way--none has been fired or lost current non-policing gigs. Nor have other top city or DA officials (if any are alive--former DA Robert Morganthau is still active at 99). And the prominent NYC citizen who took out a full-page ad calling for their execution? Well, we know where he is.
One conclusion is that, as lawyers, Fairstein and Lederer must be held to a higher standard. We expect cops to do whatever it takes to get a confession to clear a case. But we expect lawyers to be justice-seeking "Men for  All Seasons," stepping back from the heat and passion of the moment to cast a thoughtful and rational eye and to slam on the brakes when they spy injustice, such as improper police questioning. So when prosecutors barrel forward and do their best to represent their client, they are excoriated, and must be sanctioned, for being part of the problem in the criminal-justice machine barreling over communities of color. Of course, had either stood up at the time, they would have been excoriated for not supporting law enforcement, creating further rifts in an already-tenuous relationship between police and prosecutors.
Is there anything either could have done to avoid the fallout? Would it have been enough had each apologized and acknowledged that they had the wrong person but that they went forward with what they had in 1989? (Fairstein has dug in her heels, I am not sure what Lederer has said about the case or the exoneration). Is it enough to acknowledge mistakes? Or are both tainted by association with a racially charged wrongful conviction, such that neither she be allowed to continue in polite society or in the business of teaching law? To the extent any scorn might be heaped on Morganthau for allowing the prosecution to go forward, he says he his proud of the exoneration.
The obvious analogy is with the recent controversy over Harvard dismissing Ronald Sullivan as a res college dean (although not as a member of the HLS faculty) following student protests over his involvement in representing Harvey Weinstein. Those who defended Sullivan and criticized Harvard (and the students who pushed for Sullivan's dismissal) emphasized the Sixth Amendment and the need for lawyers to zealously represent the worst of the accused. The possible distinction is that prosecutors are supposed to have a different obligation--not to a client who enjoys certain constitutional rights, but to doing justice. But once prosecutors decide, in their best justice-directed judgment, that they have the right defendants, they are supposed to just as zealously represent their clients (in this case, the People of the State of New York). It seems perverse to punish a prosecutor, who considered justice but reached a good-faith conclusion, for being too good a lawyer. I am curious how people reconcile opposition to what Harvard did to Sullivan with what Columbia did with Lederer--is it the lack of contrition?
Finally, we should not overlook that the only people involved in the case from the government's side suffering any adverse professional or personal consequences are women. Not the man who supervised them or the men who mistreated the kids and coerced their confessions. And not the man who called for their execution. Make what you will of that.
Posted by Howard Wasserman on June 13, 2019 at 10:13 AM in Culture, Howard Wasserman, Law and Politics | Permalink | Comments (4)
Tuesday, June 04, 2019
Reacting to "Chernobyl"
I finished watching HBO's wonderful mini-series Chernobyl. It is interesting to see the distinct messages drawn from opposing political sides--the same show being watched in different universes.
For many conservatives, the message is "Soviet Union/Communism/Socialism is bad." The insight of the series is how bad things are when the state owns things like nuclear power plants, as well as the scientific institutes that investigate accidents. The current relevance is how much better we are because there is no Soviet Union and how bad it would be if one of those socialists became President.
For many liberals (and for the producers of the series), the message is "the cost of lies," the line with which the lead scientists begins and ends the series. The insight is the lies (or false denials) surrounding the fact and severity of the accident and the lies surrounding the cause of the accident. The current relevance is that we have similar problems of governmental lies and secrecy and willingness of people to lie to protect the government or its leaders. People will lie on behalf of many leaders, not only a communist state.
For what it is worth, showrunner Craig Mazin says it is both: "It's anti­–Soviet government, and it is anti-lie, and it is pro–human being."
Posted by Howard Wasserman on June 4, 2019 at 02:51 PM in Culture, Howard Wasserman, Law and Politics, Television | Permalink | Comments (8)
Sunday, March 24, 2019
Inclusive forests and racist-insult trees
The history podcast Backstory did an episode on the history of profanity. The fourth piece is an interview with Smith College history professor Elizabeth Pryor, who is the daughter of comedian Richard Pryor. (You can listen and read the full transcript of the story at the link).
Pryor begins with a story about a lecture on citizenship and the Civil War, in which a white student repeats the following joke from
Blazing Saddles
(which Richard Pryor co-wrote with Mel Brooks):
The joke is relevant to a lecture on 19th-century citizenship, a time in which Irish people did face discrimination.
But Pryor describes the class encounter as follows: "And she said, 'We don't want the CH's and the N words, but we will take the Irish,' but she said all the words."
Pryor got the joke backwards. The difference between the joke and how Pryor describes the joke gives it an extra layer, especially as it relates to that lecture. The people of Rock Ridge use racist epithets to describe Black and Chinese people but are willing to accept them in their community; they do not use epithets to describe the Irish people but are unwilling to accept them in their community. This presents some nice questions to explore: Which is worse--being excluded or being described in disparaging terms? How much do the epithets show that Black and Chinese people are not accepted in the community, even if allowed to live among them, because identified in disparaging terms? Does the sole focus on words obscure actions?
Posted by Howard Wasserman on March 24, 2019 at 01:52 PM in Culture, First Amendment, Howard Wasserman, Teaching Law | Permalink | Comments (3)
Thursday, March 21, 2019
Game of Papers/Game of Thrones
This McSweeney's piece suggested quotations from The Princess Bride that double as comments on paper (I have used "I do not think it means what you think it means"). I wondered: What quotations from Game of Thrones might serve a similar function? The obvious one is "You know nothing, Jon Snow."
What else can serve this function?
Posted by Howard Wasserman on March 21, 2019 at 04:17 PM in Culture, Teaching Law, Television | Permalink | Comments (5)
Monday, November 12, 2018
C.J. Cregg = Sarah Sanders (Updated)
Attorney David Lurie argues in Slate that CNN should sue the Secret Service over revocation of reporter Jim Acosta's press credentials. He argues that CNN has a good case. D.C. Circuit precedent holds that reporters must receive process in the denial or revocation of credentials and that the basis for revocation cannot be that the reporter criticized the President or anyone else in the White House. And the President admitted that Acosta's credentials were revoked because he did not treat the presidency with "respect" and that he might do the same to other reporters.
Update: CNN and Acosta, represented by Gibson Dunn, has filed suit, claiming violations of the First and Fifth Amendments and the APA; named defendants are Trump, Kelly, Sanders, William Shine (Deputy Chief of Staff, the Secret Service, and the head of the Secret Service.
The incident brought to mind S3E4 of The West Wing, titled "On the Day Before." Press secretary C.J. Cregg gets pissed at a reporter who inaccurately reported on something that C.J. had done. C.J. tells the reporter that she is having the reporter's credentials revoked and that the reporter must call C.J.'s office every day so C.J. can decide if the reporter will be allowed into the press room. And this was played with C.J. as the hero, standing up and justly sanctioning the vapid, dishonest, and unethical reporter.
This is another illustration of Aaron Sorkin writing the Trump Administration in the Bartlet Administration,  with much of the behavior and norm-breaking that we have seen the past two years; the difference is that Sorkin's characters did it in service of a liberal Democratic agenda, while the Trump Administration has done it in service of a very different agenda. There is no difference between Trump and Sarah Sanders stripping Acosta of his credential and C.J. doing the same to that fictional reporter--both are mad because the reporter treated them unfairly.
Posted by Howard Wasserman on November 12, 2018 at 08:44 PM in Culture, First Amendment, Howard Wasserman, Law and Politics | Permalink | Comments (8)
Monday, October 08, 2018
Better Call Saul does legal-academic fundraising
In the Better Call Saul season finale, Jimmy donates $23,000 to an area law school to name the library Reading Room after his brother. Just how unrealistic was that? What is the going rate for naming rights for a room in a law school?
Posted by Howard Wasserman on October 8, 2018 at 11:17 PM in Culture, Howard Wasserman, Teaching Law | Permalink | Comments (1)
Thursday, October 04, 2018
Most lawyery "Better Call Saul"
This week's Better Call Saul, titled "Wiedersehen" (the penultimate episode of Season 4), may have been the most lawyery episode. Consider:
• Shout out to Justice Stewart. Jimmy and Kim discuss when the situation will again be right to pull the scams that make them both feel alive. Kim insists they will know the right situation when they see it.
• Appearing before the committee considering whether to reinstate him, Jimmy talks about attending the University of American Somoa, although he would have preferred to attend Georgetown or Northwestern (my alma mater).
• At the same hearing, Jimmy is asked  whether he has kept abreast of changes in the law. He talks at length about Crawford v. Washington and the Confrontation Clause.
Posted by Howard Wasserman on October 4, 2018 at 10:46 PM in Culture, Howard Wasserman, Television | Permalink | Comments (1)
Friday, September 14, 2018
The Deuce '77
I just watched the season two premiere of The Deuce, which time-jumps to 1977 and depicts the late-'70s New York City of Ed Koch that I remember as a I kid. After the jump, one thought and one question:
Question
: Does anyone know if actor
Luke Kirby
is Jewish? I have seen him in three shows--
Rectify
, in which he played Jewish lawyer Jon Stern;
Fabulous Mrs. Maisel
, in which he plays Lenny Bruce; and now the new season of
The Deuce
, in which he plays a Koch aide named Gene Goodman. Just curious.
Thought: One character on the show is a porn producer named Harvey Wasserman. Early in the episode, during a disagreement between Harvey and Maggie Gyllenhall's Eileen about a movie clip, Eileen says "Fuck you, Wasserman." While perhaps many a student thinks it, I don't hear that said on TV very often.
Posted by Howard Wasserman on September 14, 2018 at 03:27 PM in Culture, Howard Wasserman, Television | Permalink | Comments (0)
Saturday, September 08, 2018
Bad TV presentation of law (a weekly series?)
This is my weekly post on how some TV show messed up something law-related.This week: Ozark.
A character is arrested after getting into a car accident while under the influence of drugs She is arrested and charged with DUI, possession, and reckless endangerment. An officer trying to get the character to become a CI tells her that she is subject the three-strikes law because she was charged with three crimes and will go to jail for life.
That is not how three-strikes laws works. If it were, every defendant would be subject to a life sentence, because a prosecutor can always find three criminal statutes violated in one conduct, transaction, or occurrence.
It was  throwaway, but it reflected uninformed, lazy writing. Of course, I thought the entire character arc was lazy, having out-of-character behavior to serve the needs of the plot. Getting a bit of law wrong in service of a stupid character development is the lesser-included offense.
Posted by Howard Wasserman on September 8, 2018 at 11:07 AM in Culture, Howard Wasserman | Permalink | Comments (2)
Monday, September 03, 2018
Two free expression stories for Labor Day
First, Nike is celebrating the 30th anniversary of its Just Do It campaign. Here is the opening image, with the tag line "Believe in Something. Even if it means sacrificing everything." Good for Nike, which has always mixed its product advertising with political messages. I assume the company calculated the lost sales from the more than half the country that seems to oppose the player protests. Or it has more corporate courage than the NFL.
Second, a group called USA Latinx raised almost $ 10,000 in one day to rent this billboard for about $6000. The fundraising effort was helped by Parkland survivor David Hogg, who tweeted about the campaign. The billboard is a response to President Trump's announced plan to come to Texas to hold a rally in a big stadium in support of Ted Cruz's re-election campaign. Several contributors to the GoFundMe campaign urged the group to raise more money to put these ads all over the state.
I presume USA Latinx believes that money is not speech, that corporations have no speech rights, and that Citizens United is the fourth-worst SCOTUS decision ever. Do its leaders realize that this is a campaign expenditure and that they are a corporation or other entity? Do they realize that if money were not speech, there would be no limit on government halting such expenditures? Do they realize that a $ 5000 expenditure limit or a bar on expenditures within 90 days of an election (all perfectly lawful if money is not speech) renders this unlawful?
Posted by Howard Wasserman on September 3, 2018 at 05:48 PM in Culture, First Amendment, Law and Politics, Sports | Permalink | Comments (5)
Friday, August 31, 2018
Interdisciplinary Projects
I have enjoyed my time here blogging, and many thanks again to Rick and Howard for having me.  In my last post, I thought I would discuss an interdisciplinary project I have been working on. 
Last year, I applied for a large, internal university grant to try out some interdisciplinary projects.  The goal was to spend a year investigating a significant corporate scandal with colleagues from around the university in an effort to come up with a "super solution."  When I wrote the grant proposal, I used the General Motors ignition switch scandal as an example of what one might investigate.  The original grant proposal envisioned a three-year project, which would have allowed three areas of study. 
I was instead offered a more modest grant to test out the idea.  By the time the award was provided, the #MeToo movement was in full swing, so I changed the topic of inquiry to sexual harassment within organizations.  Ultimately, we had participants from law, management, economics, philosophy, and journalism.  Each participant wrote a small three to five page paper addressing the sexual harassment crisis within organizations from their scholarly discipline and expertise.  We then had a one-day conference where we presented our solutions, and we had two senior external scholars attend to comment and provide additional input.  Ultimately, we walked away with two potential theses, and a few of us are currently working on a paper. 
One of the proposed uses of the grant award in the original proposal was to provide research funding for contributors as an incentive to participate.  Every department at Notre Dame has its own publication expectations, so I worried that people might need an incentive to participate in interdisciplinary work.  When I received the more modest grant, however, I dropped the attempt to provide the incentive.  As it turned out, each person I approached agreed to participate except for one, and the one person who declined instead provided some additional funding for the project. 
For the those of us working on a writing project together, we have determined that we may be able to publish three articles—one each in a management, law, and economics journal—related to one of the theses we identified.  We would of course emphasize different points in each publication.  I think this is in actuality a better incentive than research funding would have been.  We identified a thesis that hasn't been written about in our respective disciplines, and we have identified related projects that we can tackle for the purpose of publishing pieces in those disciplines.  This provides us each a publication opportunity that "counts" in our departments, but it also broadens the potential impact of our work.  This is still very much an experiment, but it does seem as if it is an experiment worth attempting as the potential upside is quite high. 
With that, I close my stint here at Prawfs.  I had some more half-written blog posts, but my 1Ls are happy, eager, and love sitting in my office.  Until next time! 
Posted by Veronica Root on August 31, 2018 at 07:09 AM in Corporate, Culture, Employment and Labor Law, Workplace Law | Permalink | Comments (2)
Wednesday, August 22, 2018
Big Little Lies--Crim Law Question
My wife and I just finished Season One of Big Little Lies. We enjoyed the show. But we were not fans of how it ended, specifically how the police resolved the investigation and why, why the women told the story they did, and what criminal law has to say about it.
SPOILERS after the jump. Substantive crim law people, please help us out.
Assuming what was shown on the screen is accurate, here is what happened:
Perry, Celeste's abusive husband, begins attacking and beating her on the patio, in front of a stairwell that has caution tape across it. Celeste's three friends try to pull him off and he beats them off. Celeste is on the ground and Perry stands over her and kicks her multiple times. The other three women are helpless to stop the attack, which appears that it could continue and result in serious injuries. A fifth woman, Bonnie, runs from the far end of the patio towards Perry and shoves him with two hands towards the open stairwell; he breaks through the tape and falls down the steps, dying in the fall.
The woman all agree to tell the story that as Perry was kicking her, he fell backwards through the tape and down the stairs. One detective dismisses that as bullshit, because the women's stories and language line up too perfectly. Her partner asks why they would lie. He suggests that this clearly was self-defense, that the pusher (the police do not know who that was, although the partner assumes it was Celeste) would be guilty of at most involuntary manslaughter, and would get at most a year of community service, likely cut in half. (Put aside that community service does not work that way).
Here are my questions:
• Is that right under the law? What we see on-screen looks like defense-of-others and was a two-hand shove to stop a large man from severely beating a smaller and prone woman. It was a tame physical act, calculated to try to stop the ongoing assault. Does his falling down the stairs, in a defense-of-other situation, turn that into a crime? Would any prosecutor charge that, in these circumstances?
• If it is a crime, then having the police be confused over the women lying is stupid. They are lying because the truth would result in someone being convicted of a violent felony for coming to an abused woman's aide. Even if her sentence is relatively light, it is still a conviction for a violent crime and still a felony with all the collateral consequences that follow. Given the choice between the truth and a conviction or a lie that cannot be proven otherwise, of course they will choose the lie.
• Perhaps the story is trying to set-up the impossible situation for abused women, that attempting to fight back costs more. And perhaps that will be the theme of Season Two. But I did not see the groundwork laid for that.
Posted by Howard Wasserman on August 22, 2018 at 11:11 AM in Criminal Law, Culture, Howard Wasserman, Television | Permalink | Comments (8)
Friday, August 10, 2018
Boardroom scene in "Succession"
A question for the Corp/Bus Orgs folks out there: What did people think of the boardroom scene in Episode 6 of Succession, showing a motion for a vote of no confidence against the CEO* and the rules of order and machinations going before and after it. Worth showing in class as an example of corporate governance and democracy?
[*] Purportedly based on the real-life move against Michael Eisner at Disney.
Posted by Howard Wasserman on August 10, 2018 at 02:53 PM in Culture, Howard Wasserman, Teaching Law | Permalink | Comments (2)
Tuesday, July 17, 2018
Alternative Facts from Court, the Anti-Vaccine Edition
In a very real sense, the anti-vaccine movement lives in an alternative reality. It's a dark, frightening realitywhere there is a global conspiracy run by pharmaceutical companies that, apparently, controls most of the doctors, scientists, and health officials in the world, and every government. Where vaccines are poison and diseases are benign, and all that is bad in the world – or most of it – can be blamed on vaccines.
I want to use a recent FOIA stipulation to demonstrate how this is formed, how anti-vaccine  groups interpret reality to make it more sinister. This might also give some insight into the phenomenon of alternative facts more generally.
On July 9, 2018 a stipulation resolving a Freedom of Information Act (FOIA) case between an anti-vaccine group, Informed Consent Action Network (ICAN), and the Department of Health and Human Services (DHHS), was filed. ICAN requested from HHS "reports transmitted to the Committee on Energy and Commerce of the House of Representatives and the Committee on Labor and Human Resources of the Senate by the Secretary of HHS Pursuant to 42 U.S.C.  §300aa-27." That section requires DHHS to work to improve vaccine safety and report on its efforts to the two congressional committees every two years.
The stipulation included DHHS' statement that it conducted thorough searches and did not find any such documents. The natural implication is that such reports were never filed. Why they were never filed, I don't know. It certainly may be a failure on the part of the DHHS – and on the part of the Congressional Committees that did not follow up – and the natural result would be for DHHS to start filing such reports. There may be more to it.
The interesting story is how the stipulation was described on anti-vaccine pages. To protect individual privacy and not shame private people, I will refer only to public pages and leading figures.
In a discussion of the case on an anti-vaccine web broadcast, anti-vaccine activist Robert F. Kennedy Jr. – who was the lawyer signing the stipulation for ICAN - said: "what HHS has admitted here is that there is no scrutiny; there is no vigilance.And of course, the gravamen of their strategy has been to make sure that vaccines are never safety tested." Kennedy did not quite say there are no studies, but he suggested there is no monitoring of safety.
The show includes a caption that says: Government concedes: There are no safety studies on vaccines..."
In a discussion on a popular anti-vaccine page, the same heading was used: "HHS concedes no afety studies on vaccines."
Many other anti-vaccine pages followed through. To give one example, the page Oregonians for Vaccine Choice said:
"[DHHS] DID NOT DO ONE SINGLE SAFETY STUDY IN THE LAST 30 YEARS OR AT LEAST THEY STATE THEY HAVE NO RECORD OF ANYTHING!!"
To be fair, a few sites have tried to pull back and be more accurate – The World Mercury Project, an anti-vaccine outfit created by, among others, Robert F. Kennedy – explained that this is about not filing reports. Though it did it in a post connecting to the inaccurate statements by Mr. Kennedy and the inaccurate caption I described above, so the nuance may be lost. Similarly, Oklahomans for Vaccine Choice, after initially saying HHS did not do one safety study, corrected it to saying they did not file reports. But the general message was "no safety studies!"
That is, of course, not what the FOIA request was about at all. It is also incorrect.
The CDC provides a useful central page with links to various collections of vaccines safety studies by itself and other parts of HHS. While not part of HHS, at HHS's request the National Academy of Medicine – formerly the Institute of Medicine – created several reports on vaccines safety, reviewing abundant literature and synthesizing it. In 2014, the HHS commissioned another large report on vaccines safety by another group. There are several federal committees overseeing vaccines safety, and four monitoring systems looking at vaccines safety, all connected to HHS.
Saying HHS did not do safety studies or did not work on vaccines safety for 30 years is simply untrue, or, in today's parlance, alternative facts. But this is how this simple, straightforward court decision has been read on anti-vaccine sites, and that is the message being distributed. Again, I do not want to shame or target individuals, including leaders of the anti-vaccine movement, so have limited this to public pages.
This is how fake news are born, even in the face of a simple three-page court document. It is likely, at least, to widen the gap between firm believers in the anti-vaccine reality and the rest of society that realizes this is untrue, creating even more mistrust. Whether it will go beyond that is unclear. It is relatively easily disproven, so it might actually help demonstrate how unreliable anti-vaccine claims generally are. We will have to see. 
Posted by Dorit Reiss on July 17, 2018 at 09:13 AM in Culture, Current Affairs, Law and Politics | Permalink | Comments (4)