« Live Fat or Die: The Silliness of Taking a Libertarian Stand Against Anti-Soda Laws | Main | In Defense of Cost-Benefit Analysis: Lessons from Recent Rules for Preventing Prison Rape »
Saturday, June 16, 2012
Broccoli, Liberalism, and Lifestyle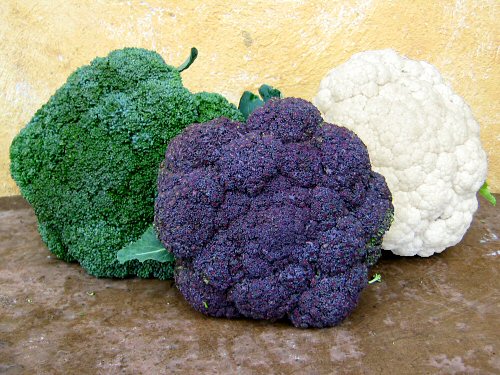 As Broccoli is becoming a symbol in the health care debates, and following Rick's post today, I wanted to suggest (with a bit of self-promotion) a related mirror-debate about the desirability and legitimacy of government "libertarian paternalism" (a term which I have criticized) interventions on healthy living which build on insights of behavioral economics. In a new article, Liberalism and Lifestyle, my co-author On Amir and I, continue our investigation of the role of behavioral studies in informing policy which we wrote about in Stumble, Predict, Nudge (Columbia Law Review 2008). Our article is part of a symposium about Nudging Healthy Lifestyles in the UK and the US, European Journal of Risk Regulation 2012.
Here is a taste of our article:
In its ideal, social science research is apolitical. Studies in psychology and economics, whether empirical or theoretical, are neither progressive nor conservative. They are meant to improve our understandings of how society operates. As we have discussed elsewhere, New Governance and the push for choice architecture can be seen as challenging the left/right debates on regulation and de-regulation. But Burgess argues that behavioural studies have been enthusiastically adopted by a conservative government because of their political appeal. Burgess' concerns with the behavioural enthusiasm are multiple: the concern that the shift away from traditional regulation is in fact a shift away from regulation and public action to an era of devolution and deregulation; the concern that the behavioural interventions that are adopted are paternalistic in their intent to direct, or, more disturbingly, manipulate, the lifestyles of private individuals; and the concern that we know too little both about what consists of healthy lifestyles and about the psychology of decision-making for us to accept programmatic policies based on behavioural nudges in field of health policy. In the following sections, we shall address each of these concerns.
Posted by Orly Lobel on June 16, 2012 at 02:50 AM | Permalink
TrackBack
TrackBack URL for this entry:
https://www.typepad.com/services/trackback/6a00d8341c6a7953ef016767929740970b
Listed below are links to weblogs that reference Broccoli, Liberalism, and Lifestyle:
Comments
Post a comment